The UPLIFT Solid Wood Samples give you an up close look at all of the available woods that you can pair with one of our UPLIFT Solid Wood Sit-Stand Desks: Walnut, Dark Stained Ash, Dark Stained Pecan, Sipo Mahogany, Cherry, 1.5" thick Bamboo, White Oak, Pecan, Maple and Natural Ash.
These samples are 8" x 4" and are the same thickness as the actual top that comes with our adjustable-height desks. We understand that our photos of the solid wood desktops may not be enough to make your decision, so we offer the UPLIFT Solid Wood Samples for you to experience these beautiful woods first hand; an important factor for some when making a decision.
Once returned, cost of kit is applied to your purchase of an UPLIFT solid wood desk. Offer can not be combined with other coupons or discounts.
This is a rental, not a purchase, of the wood sample kit - if you'd like a set of samples to keep, please contact us for pricing and availability. We include a pre-paid return label so you can return the samples at no additional cost to you. If the kit is not returned, returned late, or returned in damaged condition, we reserve the right to charge a replacement fee of $300.
Solid Wood Samples availability - Please contact us for availability.
Features
Sample of each wood included in kit: Ash (natural and dark-stained), Cherry, Maple, Walnut, Pecan (natural and dark-stained), White Oak, Sipo Mahogany, and Bamboo. Samples are the same thickness as actual desktops
Full set of wood samples for rent to help you choose your desktop
Prepaid return shipping label included
Handcrafted by our wood workers
Cost of kit is applied as a discount to your purchase of a solid wood desk
Specifications
| | |
| --- | --- |
| Sample size | 8" x 4" |
| Number of samples | 10 |
| Shipping weight | 30 lbs |
Kit
We have three kits for you to choose from, depending on the types of woods you're interested in:
All samples except for mesquite
Includes dark and natural ash, dark and natural pecan, cherry, maple, walnut, white oak, and premium bamboo.
These are not available with a barkline on the full desk, and will have square sides.
All wood samples
This kit includes all our wood samples.
Mesquite wood samples only
This kit contains our native solid woods, which are available with or without a barkline.
Want to see the full solid wood desk setup? Check out our Solid Wood UPLIFT Desk Builder.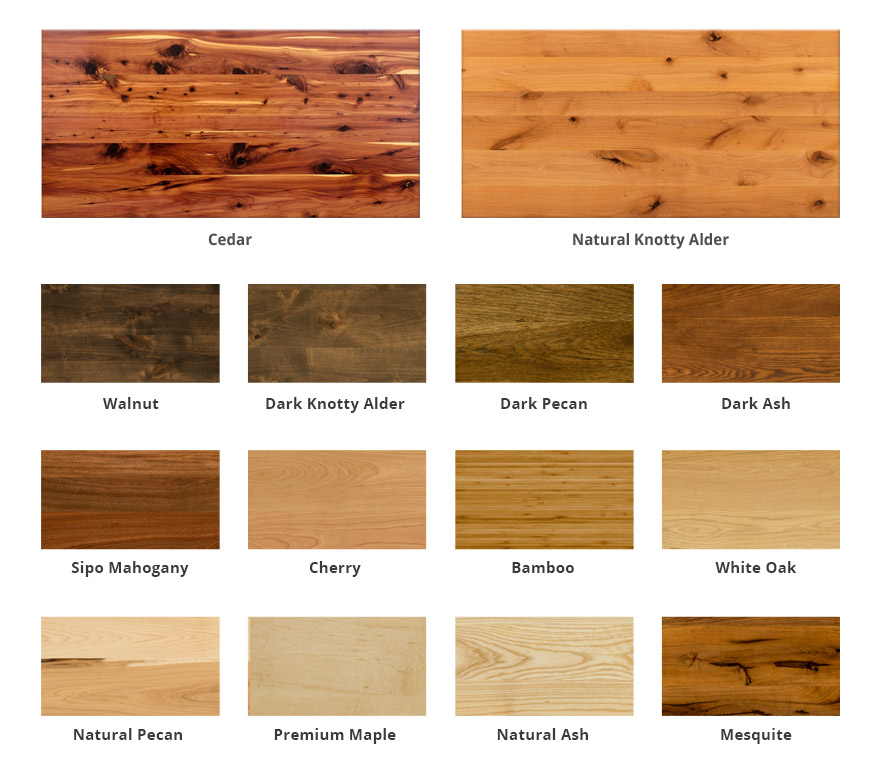 UPLIFT Desk Warranty Policy
We stand firmly behind the quality of our products. All UPLIFT Desk products come with a 15 Year Warranty, visit the UPLIFT Desk Warranty page for the full policy.
Return Policy
Free Returns with Free Return Shipping within 30 days, visit the UPLIFT Desk Returns page for the full policy.