Ergonomic Consulting & Assessment Services
Certified Professional Ergonomists
Due to time constraints on our Certified Professional Ergonomist (CPE) we are currently unable to accept requests for remote or on-site ergonomic assessments. We apologize for any inconvenience this may cause. Although we currently are not accepting assessment requests, we have compiled a list of ergonomists with whom we've worked in the past. After submitting your email in the box to the right click the green button that appears to download a PDF version of our list of ergonomic consultants.
Disclaimer: The Human Solution does not claim to have quality control and assumes no liability over ergonomic consultants or their services. Use consultants at your own risk.
Assessment and Consulting Options
On-Site Office Assessments
The Human Solution has recommendations for Certified Professional Ergonomists who provide ergonomic consulting services nationwide. We provide you access to our list of qualified consultant partners throughout the United States - simply enter your email address in the form at the top of this page and then click the green button that appears to download the list. We cover 95% of the USA. All consultant partners are reviewed by our in-house Certified Professional Ergonomist to ensure that we refer our customers to qualified ergonomic consultants.
Note: If you are a qualified consultant and are interested in being a part of Human Solution's consulting network, please contact us at consultants@humansolution.com. Please list the cities you serve. This is a free service we provide. We do not accept referral fees from our consultant partners.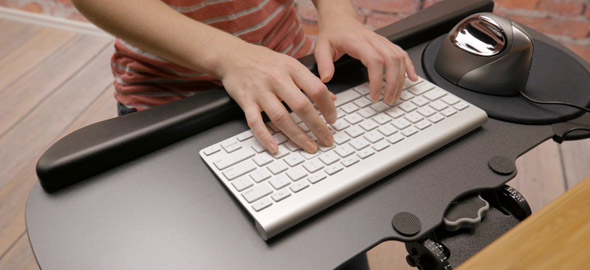 Office Ergonomics Training
Whether you have a single workstation, or a whole office that needs to be assessed, a consultant will work with you to deliver a tailored ergonomic assessment. To ensure that you receive a qualified assessment, all consultants are reviewed by our in-house Certified Professional Ergonomist.
Remote Office Ergonomic Assessments
We have developed another method for assisting employers in their efforts to meet the needs of their employees in these times of fiscal responsibility. For situations where an on-site evaluation is geographically impractical or too costly, some consultants offer a remote online assessment. The employee generally completes a brief questionnaire and provides optional digital images of their work area. An ergonomic professional will assess and provide recommendations based upon the questionnaire and images provided. Coaching and training over the phone May also be provided.
Industrial Ergonomics Assessments
Please enter your email address into the form at the top of this page, then click the green button that appears to download a list of our consultant partners, who can help set up a specialized industrial ergonomic assessment appointment.
The goal of any assessment is to improve productivity, quality, safety, and worker comfort by making practical ergonomic improvements in the workplace. Primary focus is given to improvements that will have a large impact. Cost justifications (ROI) can support most improvements. Improved performance at work will result in increased worker satisfaction and higher profitability for your company. An effective ergonomics program will lower your OSHA lost time and restricted day injury rates; consultants have the data to show this and can work with you on stating a case for ergonomics.
Learn more about setting up your ergonomic workspace
On-Site office ergonomic assessments
Manufacturing line assessments
Lean manufacturing ergonomics
Industrial workplace assessments
Tool design and selection
Product design
Return to work assessments for injured workers
Consultants apply and develop methodologies for analyzing, designing, testing, and evaluating systems. Our consultants address complex problems and advance ergonomics technologies and methods. All assessment recommendations are prioritized to help you focus during the implementation phase. Short-term and long-term recommendations are typically provided. Consultants can also help you implement recommendations if requested. All assessments are handled professionally and confidentially.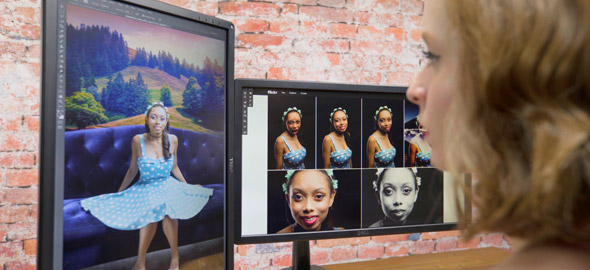 Frequently Asked Questions
Why is an ergonomic assessment important?
A comprehensive ergonomic assessment benefits the worker by improving efficiencies and comfort while maximizing safety at a justifiable cost. Increased productivity and reduced employee downtime usually deliver an excellent ROI.
What is the normal lead time to schedule an assessment?
It typically takes no more than one week to schedule an ergonomic assessment.
How much does an assessment cost?
Single workstation assessments generally start above $300.00, plus mileage travel expenses depending on your location.