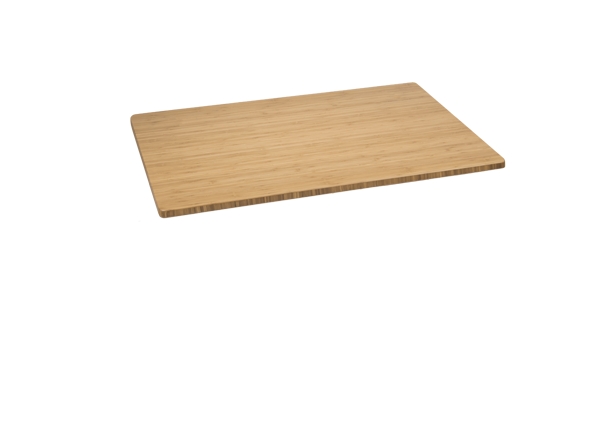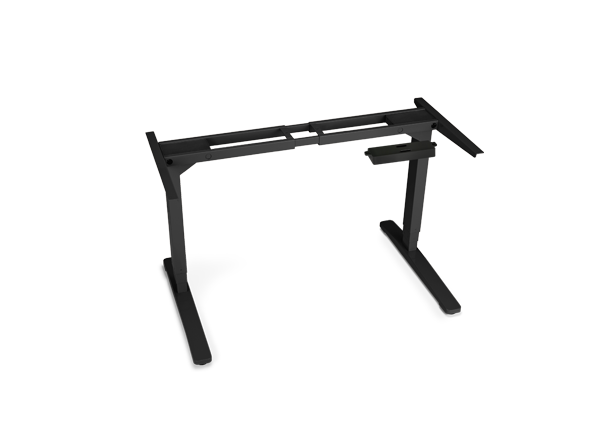 UPLIFT Stand Up Desk with 1" Thick Bamboo Top
UPLIFT Stand Up Desk with 1" Thick Bamboo Top
Choose Your Video
UPLIFT Height Adjustable Standing Desk

01:38

UPLIFT Height Adjustable Standing Desk Step-by-Step Assembly Process

04:42

UPLIFT Desk review by SXSW Musician

01:36

Graveyard Carz UPLIFT Desk Review

03:58

The Division Reviews the UPLIFT Desk

03:06

How to Reset Your UPLIFT Desk

01:48
Product Reviews
Write Review
Showing reviews 1-5 of 13 | Next
Gorgeous look; don't get the curved edge if you are also ordering the half circle drawer

Posted by Mommy-cha on Oct 2nd 2017

I got the 60" bamboo top with the curved edge and black legs and 2 grommets. The look is modern and clean. I also bought a black desk pad to go on top. The edge has a scratch already (everyone in my family denies scratching it), so I'm not sure how it happened. I'm thinking belt buckle rubbed against it as it was going up? Not sure, so be careful with your desk.

I also have 2 monitor arms. When you have 2 arms and 2 grommets, you are limited as to where to clamp the arms and still have the monitors meet in the middle. I shifted the arms a little to the right (ie there is more desk space to the left of the left monitor than the right monitor, so the arms cannot be perfectly centered on the desk due to the grommets). Just something to keep in mind as you are configuring your desk.

I also got the half circle "drawer" as part of a complimentary package that came with my desk. The front curve of the desk meant that the drawer couldn't be placed all the way to the far side of the desk (it has to be placed closer to the middle of the desk) in order for it to align with the front curved edge when the drawer is rotated to the "closed" position. This would have been good to know in advance. If you are getting the half circle drawer, you may not want to select the curved edge. It is workable, but if I had known this in advance, I would have not chosen the curved edge. This is harder to explain in words, but if you saw a picture, you would understand immediately.


Perfect for me.

Posted by Nathan on Sep 28th 2017

I got the 72" bamboo top stand up desk with the TR1200-DT3 walking treadmill and am very happy with both.

Before buying, my biggest concern with the desk was that it would be too wobbly at standing height, especially with the 72" width and my dual monitor arm setup. But I haven't had any problems with wobble. This desk is solid - you have to bump it pretty hard to get it moving.

The desk top is very smooth. Great for writing. Overall, it feels like a lot of work went into the design.

I also got the 1-Touch Digital Memory keypad, and highly recommend it.

Hit in the office

Posted by Unknown on Sep 13th 2017

Great desk and the sustainable 6 ft bamboo top with the black frame is a hit in the office, everyone wants one ! It is nice to be able to switch from sit to stand without a hassle. I recommend the memory option, coworkers will be using your desk when you are not around and you want to be able to get your ideal settings back quickly. As a safety director I am very happy with the desk and even happier I was able to test it for our offices. A co-worker told me his son has a reinforced version at home to support three monitors. Many options and a very sturdy desk, we will likely buy more.

Smooth transition

Posted by Unknown on Jun 22nd 2017

Let me start by saying, my Neurosurgeon, said because of my sedentary job I should get a sit to stand desk. Therefore, I got the 72"x30" 1" thick bamboo ergo cut desk. I received the desk in several boxes. They were very heavy. When I opened the boxes, I checked inventory and everything was there. I did have one grommet which was broke (More on that in a minute). Instructions were easy to follow. The desk is good quality. The legs themselves have substantial weight, but also good quality. I'm not a very handy person. However, with the instructions, and rereading to ensure I was getting it right, I was able to build the entire desk within 1 to 1.5 hrs. Now about that grommet. I called customer support, explained my issue, and they had me send a picture of the broken grommet. They sent a new grommet without question and I received it about a few days later. Great Customer Service! Great Desk! I'm extremely happy with my purchase.

Fine desk. Get the floor pad.

Posted by Unknown on May 23rd 2017

Great desk. Indestructible. Coffee, clamps, stacks of stuff -- all solid and good. It is actually so tough that mounting the control box is hard without pre-drilling the mount screws.

The floor pad is brilliant and essential. I stand 8 hours at this no problem (age 64), but would have a tougher time without the pad. The four position control is easy, and fine even if you only need two positions. Steady enough that the huge monitor does not wiggle too much.

The cord hiding trays are nice. The utility trays were worthless. Sent 'em back.

Finally, you have to be careful raising and lowering the desk, since it moves to position once you press the button. Any overhanging papers or stuff accumulated underneath the desk that is too high will create memorable crashes. Had a few; the unit was fine.
Showing reviews 1-5 of 13 | Next
Warranty Information
This product comes standard with a 7-year limited warranty.
Return Information
Return windows close 30 days after you receive your item.
You are responsible for obtaining a Return Merchandise Authorization, the cost of shipping, and potential restocking fees, if the item has been opened.
To start a return, or to view the full returns policy, click here.
Your Cost
$495.00
List Price: $1,237.00
Ships Free (US48)
Ships in 1 to 2 business days
Are you sure you're finished customizing this product?
Bulk Deals
In many cases, we can offer bulk quantity discounts for purchases or smaller orders made over an extended period of time. Bulk deals are based on anticipated volume and the products you've selected. We can also provide you with brochures and swatches to assist in your purchasing decisions.
If you would like to request a quote, we can be reached via phone (800-531-3746), email (info@humansolution.com), or live chat from 8am - 7pm Monday - Friday and from 10am - 6pm Saturday.
Swatch Request Form
Sending....
Thank You!
Please allow 1-3 weeks for delivery.