About Us
Solving the Problem of a Sedentary Lifestyle
Science has shown just how unhealthy it is to sit for a majority of the day. Even exercise and proper diet can't cancel out the problems caused by sitting too much. Unfortunately, many careers and jobs center around this posture, making 40+ hours of the week more dangerous to your long-term health than you would think.
Human Solution is on a mission to provide the healthiest and most productive office solutions. We're here to help you, our customers, eliminate the negative effects of a sedentary working lifestyle, starting with our industry leading stand up desks, chairs, and accessories. Whether you sit for only an hour or all day, there is a better way to stay healthy at work. Let us help you find the right solutions for your work habits and space.
It starts with the study of ergonomics. Ergonomics is the science of designing the workplace to fit the worker based on improving productivity and reducing injuries caused by repetitive stress, poor posture, and high forces. The most important thing to remember is that you need to keep moving throughout the day. Our products are designed to do just that.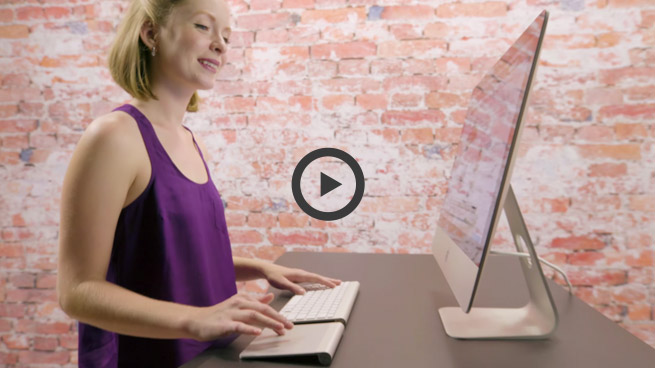 Real Humans Providing Great Human Solutions
Human Solution, a SquareGrove, LLC company, is one of the largest ergonomic office furniture dealers in the country. We've helped more than 100,000 individuals, companies, and other organizations find unique office solutions.
We were founded by Jon Paulsen, a Certified Professional Ergonomist (CPE) with over 15 years of workplace assessment and product design experience. He's trained our team to offer you expert, personalized service during every step of your Human Solution journey. And we offer only the best ergonomic products on the market, including the leading UPLIFT Desk.
Our team is focused on creating partnerships with you, our customers, and building a company centered around service, quality, speed, expert knowledge, and value. We think that following these principles will give you the best possible experience and results.
In addition to our team of experts, our blog, and ergonomic resource pages can provide you with a wealth of information on healthy office solutions.
Community Outreach
Community service and support are integral parts of our company philosophy. We know that healthy living doesn't start and stop at work, it's the little choices we make every day that add up to a healthy lifestyle. That's why we're here to share our message.
Lifeworks provides education, affordable housing, therapeutic counseling, and job training to those striving toward self-sufficiency. Families, young adults, and children all benefit from their help that focuses on tackling some of the toughest problems with sustainable solutions that help at a real level.
The Flatwater Foundation lends a hand by helping and counseling for those dealing with cancer, taking a very sensitive approach to working to disrupt the stigma surrounding the condition and asking for support.
The Central Texas Food Bank provides countless meals to thousands of families across Austin and the surrounding areas. Not only do they offer fresh, nutritious, and nourishing food to people of all ages (totaling over 26 million meals a year), but they also offer education about healthy eating and connect them with additional resources within their communities.
The Texas Homeless Network strives toward finding solutions that end homelessness throughout Texas. This includes training, education, funding, and technical support for the homeless, agencies, and organizations that work with the homeless.

The Big Brother Big Sisters of Central Texas

pairs adult volunteers with children and youths living in difficult and impoverished situations; this mentorship is meant to elevate and support those who need it the most.

Safe Place

offers useful services to families and people in Austin that have been affected by violence.

Trees for US

is a tree-planting partnership done with the help of the National Forest Foundation. You can feel good about your solid wood desk - for each one purchased we plant five trees in a U.S. National Forest.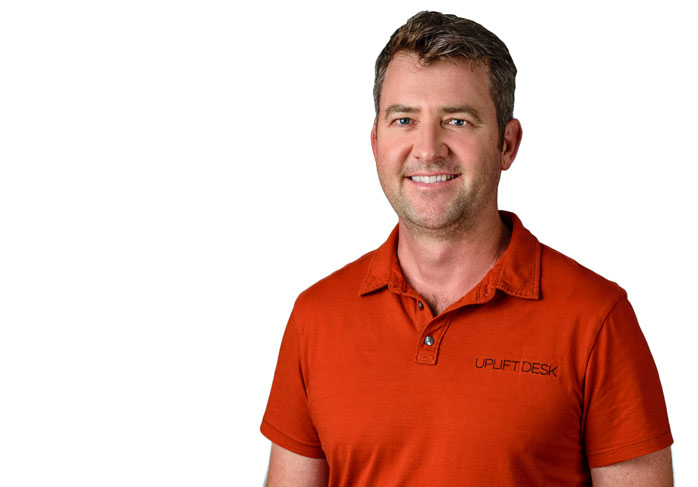 Our founder, Jon Paulsen, a Certified Professional Ergonomist, started Human Solution in 2002 with the intent of designing, making, and bringing ergonomic adjustable-height standing desks to the world.
Jon Paulsen, MS, CPE
Our Guarantee
We are here to assist you in finding the ideal desk for you. Our experts and customer service representatives are adept at pointing you in the right direction, whatever your needs.
Going Above and Beyond

- When our customers are happy, we're happy. We strive to support you in any way that we can. Feedback helps us to deliver the best service and products all around the world.

Tried-and-Tested Products

- We never sell a product we don't like. Every product is inspected by our ergonomist for the highest quality and functionality. Getting to know the product helps, that's why we all use our stand up desks at work, too!

We Believe in Ergonomic Principles

- Living well starts small, that's why we believe in what we do and try to spread the word of the benefits of ergonomic living across the globe.
We're a Local Company that Really Delivers
Starting with our retail showroom in Austin, Texas, we're a company that thrives on finding, sourcing, and creating the best ergonomic products for our customers. Many, if not most, of our solid wood desktops are sourced in the USA from naturally fallen timber, and are handcrafted by our expert woodworkers here in Austin.
We take pride in fostering relationships with manufacturers and companies that promote positive change in their hometowns, with many of our products being made in the USA, so we get the chance to see and test the best in ergonomic gear before it's available to you.
If you ever have an issue, reach out to us, and one of our local customer service pros will be there for any questions or concerns you might have. We're real people, delivering ergonomic solutions to workplace problems.