Life and work just got more vibrant with the Desk Organizer Set by UPLIFT Desk.
Plant your work things in perfectly sized receptacles, anything from pens to your pog collection. You'll get a paper tray to hold 8.5" x 11" paper, and a medium box for accessories. Revel in a more organized desk situation thanks to dual compartments in the small box, perfect for those little odds and ends that compile at your workstation.
Six pens with blue ink give you plenty of writing utensils for all of your brainstorming and note taking, while a two compartment pen holder gives them a proper home when they're not needed. And keep your details proudly displayed in the set's sleek and matching business card holder.
Enjoy a more organized workspace thanks to the Colorful Desk Organizer Set.
Features
Comes with a paper tray, medium accessory box, small accessory box, dual compartment pen holder, business card holder, and 6 pens with blue ink
Colorful, coordinated desk set lets users organize and store their loose desktop items
Available in blush, aqua, white, and blue color options
Specifications
| | |
| --- | --- |
| Paper tray | 9.6" W x 13" L x 1.9" D |
| Medium box | 9.6" W x 6.75" L x 1.9" D |
| Small box | 6.25" W x 3" L x 1.6" D |
| Pen holder | 3.3" W x 3.3" L x 3.3" D |
| Business card holder | 4" W x 1.75" L x 1.8" D |
| Material | Plastic |
| Warranty | 1 year |
| Shipping dimensions | 10.04'' W x 3.66'' H x 13.27'' D, 3.31 lbs |
F.A.Q.
What comes in this desk organizing set?

Designed to offer a touch of organizing style to workspaces everywhere, the Desk Organizer Set by UPLIFT Desk comes complete with a paper tray, medium accessory box, small accessory box, dual compartment pen holder, business card holder, and 6 gray pens with blue ink.

What colors do I have to pick from?

Color is personal, and we wanted to give users the option to add a vibrant splash of color in their favorite shade. You'll get blush, aqua, white, and blue options for your desk set. Or buy a few sets to mix and match the holders for a quirky and colorful office look.

How do the boxes fit together?

To save space at your desk, the letter tray and medium accessory box stack on top of each other. The other pieces in the set do not stack.
Color
Stash your most-used desk things in their very own holders in your choice of color: white, blush, aqua, or blue. Pick your favorite color, or buy multiple sets to mix and match.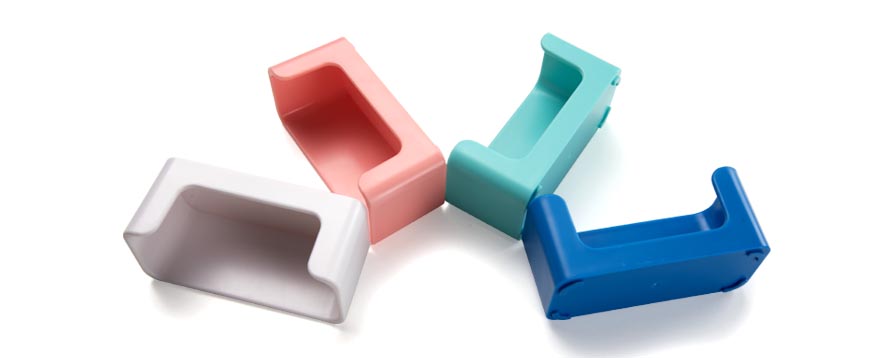 Expedited Production
Receive your accessories even sooner! Just add our expedited production option to your order.
Place your order by 3 pm Central on a business day and we guarantee to start production and ship your order the same day. If placed after 3 pm, your order is guaranteed to ship the following business day.
Note: Expedited production is different from expedited shipping. If you're interested in adding expedited shipping to your order, please contact us directly.
This product comes standard with a 1-year limited warranty.
Return Information
We offer a 30-day trial on all single-item UPLIFT Desk brand orders, with the exception of solid wood and custom laminate desktops. If for any reason you're not satisfied, return the item with no outbound shipping or restocking fees.
Return windows close 30 days after you receive your item. You are responsible for obtaining a Return Merchandise Authorization (RMA) within this time.
All items must be disassembled and returned in "Like new" condition in their original factory packaging. Items not returned in this condition may be subject to additional fees. You are responsible for return shipping costs.
To start a return, or to view the full returns policy, click here.