Posted by Mandy Spivey on Mar 30th 2018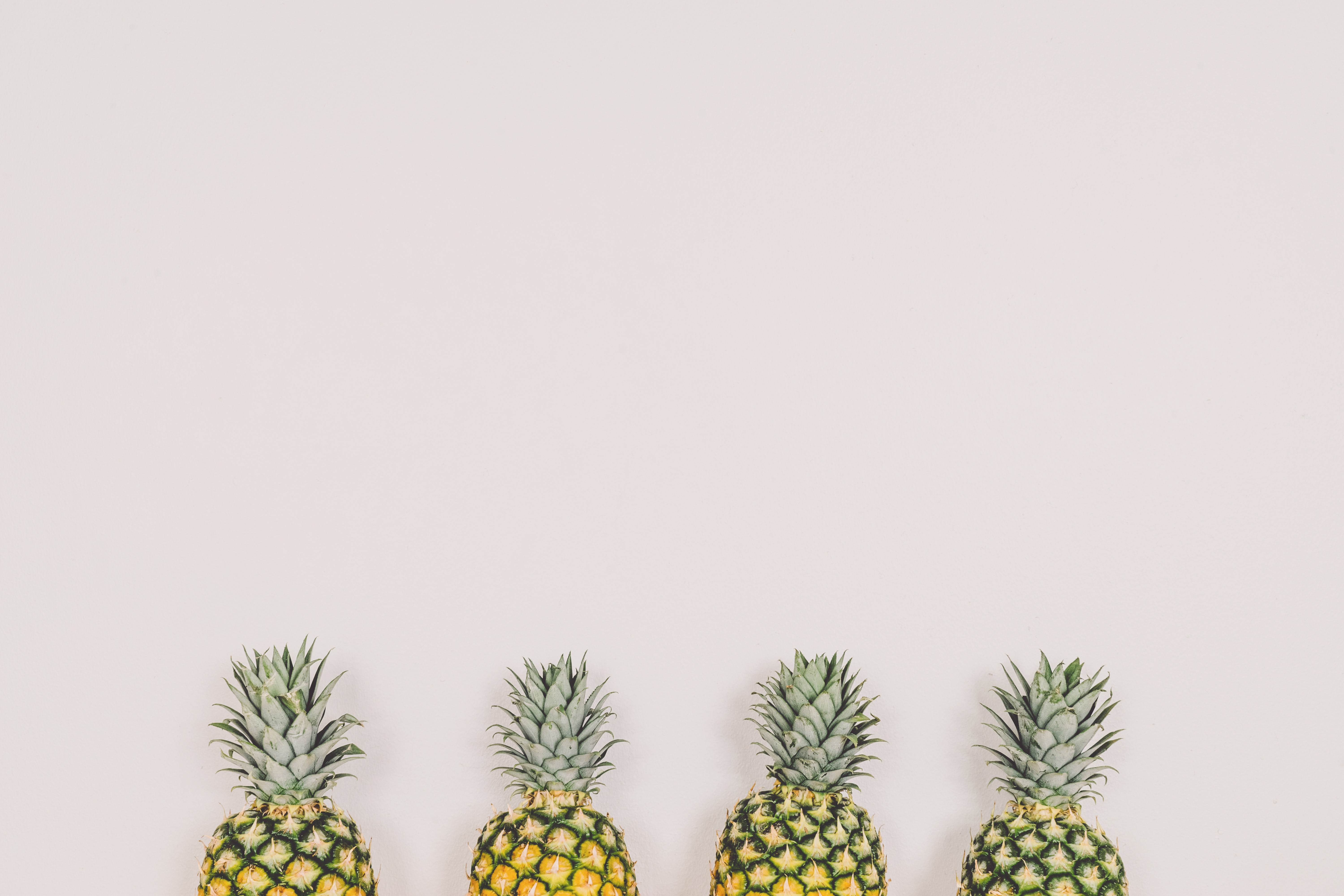 At the Human Solution headquarters, we're lucky. With a kitchen fully stocked with organic snacks and lunches, we're a little spoiled in the food department. Better health happens when you treat your body right, and that means what we eat everyday has a huge impact on our health. Not only that, but what we put into our bodies ultimately fuels it, so giving it whole foods that are packed with nutrients, protein, and fiber is a great start to incorporating healthier habits into your workday. Enjoy health benefits and work with more vitality at your height adjustable desk with these 5 energy boosting foods:
1. Bananas
A favorite in breakfasts all over, you're sure to have seen these yellow fruits quietly and unassumingly sitting at the front of a register at your local coffee shop. But did you know they come packed with Potassium, one of the best energy boosters known to man? Bonus points go to the tropical fruits for maintaining blood pressure and heart rate that helps your kidneys work at their best.
2. Guacamole
Since we're located in Austin, it would be unfair to have this list without at least one avocado-based snack on it. And our favorite way to consume the fruit is through, you guessed it, guacamole! Did you know that avocados have more Potassium than bananas? This is good news for people who want to get more of the vitamin but without all of the sugar found in bananas. It's also great for Vitamin E, a crucial antioxidant for fighting free radicals and halting the effects of aging. Add in a few diced tomatoes and onions, which are bursting with Vitamin B, and you've got yourself a well-balanced brain food that will take you to the 5 o'clock hour.
3. Pineapples
Maybe my preferred snack in the office lately, pineapples come packed with vitamins like Thiamin, Riboflavin, and Vitamin B-6, the latter of which has been proven important in maintaining ideal cognitive functioning. Want to boost your brainstorming? Eat a few slices of pineapple before your next meeting, or sneak some into a yogurt bowl to add a little protein.
4. Blueberries
When you're feeling sluggish or want to improve your memory, try popping a few blueberries into your daily snack routine. The little blue buddies actually alleviate inflammation, which is the root of most diseases. Boost your brain power with a serving of blueberries; loaded with antioxidants, the brain food can also enhance your cognitive functioning and memory.
5. Walnuts
We'd be remiss if we left walnuts off our list of energy boosting office snacks. High in Omega-3 fats and Biotin, you'll want to eat these nuts if you work late into the evening or have a habit of pulling all-nighters. Both vitamins have antioxidant and anti-inflammatory benefits, things you need if you want to look good and feel great.
Sources:
http://www.whfoods.com/genpage.php?tname=foodspice..., http://www.whfoods.com/genpage.php?tname=foodspice..., https://www.medicalnewstoday.com/articles/276903.p..., https://draxe.com/health-benefits-blueberries/,http://www.whfoods.com/genpage.php?tname=foodspice&dbid=99