Customer Photo Gallery
Douglas Fir is perfect for a rustic feel
When you want a desk that elevates your work style for the better, our UPLIFT modern artisan desks do not disappoint. Transform the way you work and customize your new workstation with a collection of ergo-friendly accessories. It's better ergonomics at work, made just for you.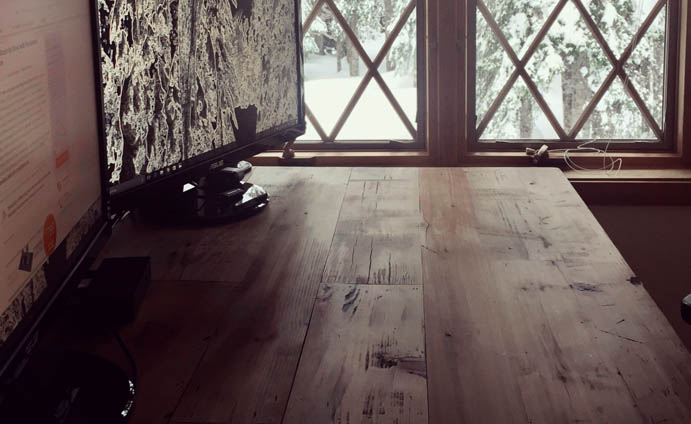 Design, build, and add your own desktop
Have a desktop you love? Let's start from scratch. We're here to outfit your desk into a sit-to-stand workstation that uplifts your work. Give yourself the flexibility to sit and stand and feel the difference. From solid wood to reclaimed wood desktops, we're here to bring you to a whole new level of working.
Some of our desks in action
We want to see your
custom work space!
We would love to see the personalized space you've created with your UPLIFT Desk. Interested in showing it off? Submit a photo below! If we like it enough to feature it on this page, you'll be entered into a quarterly drawing to win a free UPLIFT Motion Stool.
Sending...
Thanks for sharing!