Posted by Tyler Reinhardt on Oct 18th 2017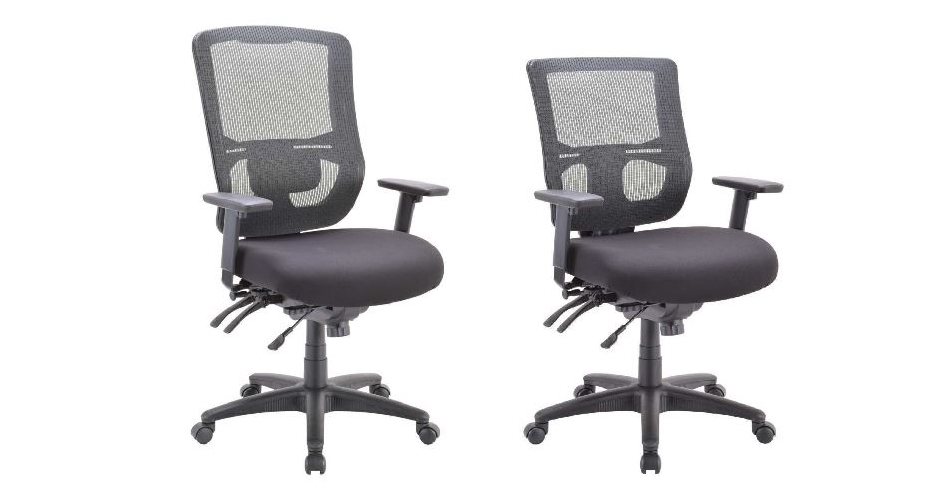 In the old days Apollo was a god of sunlight, truth, music, art, and a ridiculously long list of other things. Among those things he was also a god of prophecy. So do you think he saw the Apollo II coming? Yeah we're tying this back into a chair. It's a furniture and ergonomics blog. Even if you aren't a Greek deity, you should have seen this coming. Those who have clicked through our site before have probably come across the Apollo line from Raynor Eurotech. They're pretty affordable and serve well as an ergonomic task chair solution. But as with all things in life, improvements can be made which is where the Apollo II Multi-Function Mesh Chair comes in. It takes basically everything you love about the older Apollo models, and expands them. Literally. So let's have a look.
We'll start with some of the revised features and work our way on to the new ones since the first question in your head is probably "What makes the Apollo II different from all of the other Apollo chairs?" For starters, the Apollo II is bigger. Not super huge but there is a very noticeable difference in the chair's dimensions. If you're a petite user this may not be the option for you but a large majority of folks will enjoy how the larger seat and back make the entire chair feel. Those who have sat in an older Apollo may notice the seat mechanism has also changed. Older models used a synchro-tilt mechanism, which adjusted the seat and back tilt at a fixed ratio. The problem with that is that it takes a sort of "one size fits all" approach to your chair's tilt function. Apollo II uses a center tilt mechanism, which means that your entire chair tilts and rotates from a central point under the seat. The back on the Apollo II has its own separate adjustment that you can manipulate for comfort. The old Apollo models did not have a back angle adjustment as part of the synchro-tilt mechanism.
This brings us to new features that come with the Apollo II. Some of you who are used to more traditional office chairs will appreciate the forward seat tilt feature. It's a nice addition, especially for people who have a lot of pain or discomfort around their hips and upper legs. Apollo II also has a seat depth adjustment, which is a godsend for taller users, allowing them to adjust the seat to accommodate their leg span. You also get a tilt tension control locate under the seat. It looks like a giant knobby-dial kind of thing and turning it one way or the other makes it either harder or easier to tilt your chair back. The last two new things to note are the adjustable lumbar support and the waterfall seat, which pairs surprisingly well with the forward tilt and makes the chair more versatile when it comes to fitting a wide variety of users. Lastly, you can get the chair in either a high-back or mid-back option, which literally just means that one has a taller back rest than the other.
Of course, you get all of the basic ergonomic chair adjustments as well including seat height, arm width, arm height, and back height. Combined with some of the new features and the old ones that made the Apollo "the Apollo", the Apollo II is a heavenly addition to any office and relatively inexpensive for an ergonomic office chair. When you call our reps at 800-531-3746 it's a great one to ask about!