Posted by Mandy Spivey on Jun 28th 2018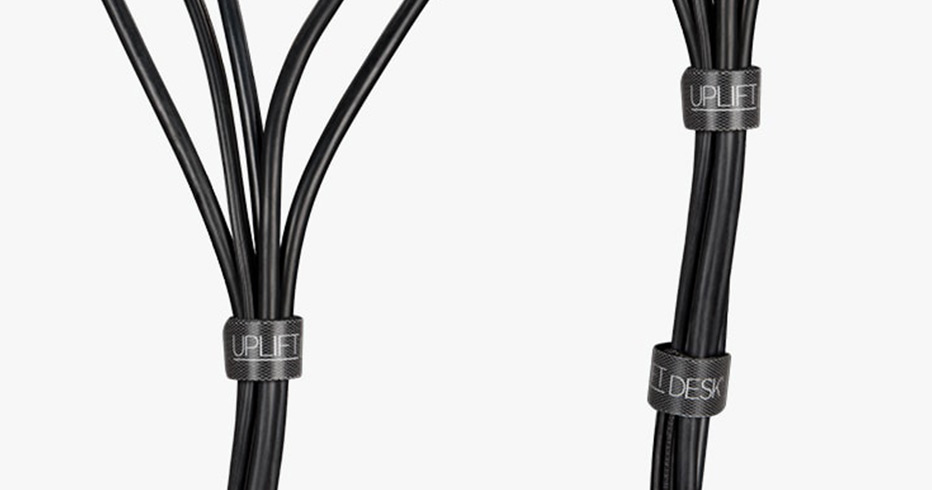 Give yourself the fine wire management you need to pull off organizing even the most dire of cord situations with Hook and Loop Wire Wraps by UPLIFT Desk.
The time is now to take your desks cords to the highest levels of order. We're talking about implementing better wire management on, under, and around your sit-stand workstation. What does that look like with this team of wraps? Thank to the reusable power of hook and loop fasteners, you can neatly bundle your loose wires and cables together; this allows you to secure your cords to your desk when used with other wire management tools to shelter your cords when you raise and lower your desk. The instant benefit is a cleaner look, the long-term benefits include halting accidents like cords snagging and protecting devices cables at your height adjustable desk.
Use these tools together with our other wire management products from UPLIFT Desk, and you'll be able to piece together the perfect desk for you, one that doesn't leave you (and your cords) hanging.