Posted by Tyler Reinhardt on Nov 13th 2017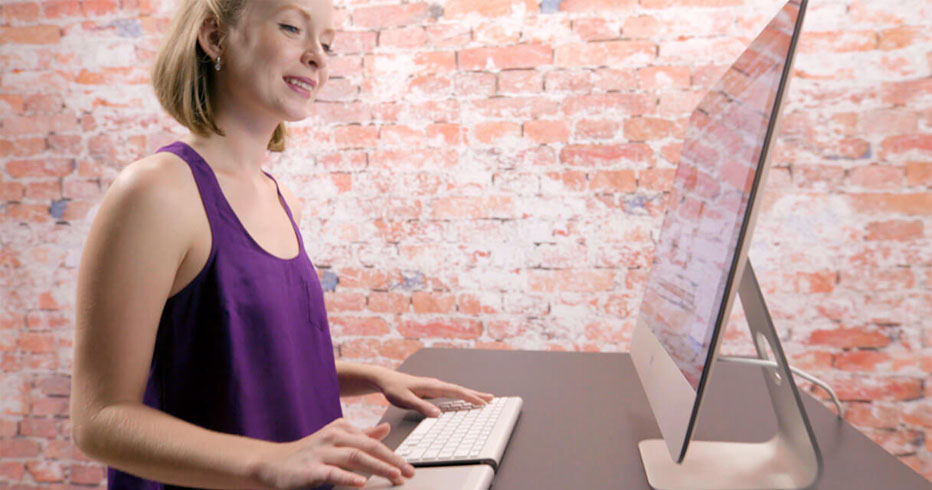 *Features currently only available on two-leg and three-leg frames
That mysterious black box that's hanging around on the underside of your UPLIFT Desk is kind of like a brain. And just like your brain, your UPLIFT Desk's brain can do all kinds of neat things. It can't quote Shakespeare or pontificate the meaning of life, but it doesn't need to. Because it's a desk. What it can do, though, is pretty amazing for a piece of furniture. In addition to remembering your favorite height settings, adjusting its own minimum and maximum heights, and relieving your sitting and/or standing woes, the UPLIFT Desk now has a couple more tricks up its sleeve.
If ever you've wished for your desk to be able to go from one-touch to constant-touch and vice versa, the newly updated UPLIFT Desk now has that very ability! For those who are less familiar with the UPLIFT Desk, "one touch" refers to the memory preset buttons of the Advanced Digital Memory Keypad. Once you find a height you like, you can save that height on one of four preset buttons. When the one-touch feature is active, you need only press the button and release once and the desk will automatically adjust to whatever height you have saved. When the "constant touch" feature is active, you'll need to hold the preset button down until the desk has fully adjusted to the saved height. Each one has its uses. The "one touch" feature focuses on convenience when adjusting your desk height, while the default setting is "constant touch", which helps avoid inadvertent desk movement. Now that we've cleared all of that up, here's how to switch between these two features:
Press and hold the DOWN button on the Handset (part 5) until the desk reaches its lowest height, then release the button.
Press and hold the DOWN button again until the display reads "RST".
Press the number 1 memory button for up to 5 seconds until the LED changes to either "10.1" (One Touch) or "10.2" (Constant-Touch), then release the button. The display will automatically switch back to "RST".
Finish the reset process by pressing and holding the DOWN button until the desk lowers a bit more, rises slightly, and stops. Release the DOWN button. The program is set.
There is one other new feature that a lot of people will find useful. Newer editions of the UPLIFT control box now have a "lockout" feature. Yes, if little Timmy at home or Rhonda at the office have issues with keeping their mitts to themselves, you now have the ability to put your desk on lockdown. And the best part is it's super easy. Here's how you go about it:
To lock the handset, press the "M" button for 5 seconds until the LED switches to "LOC".
To unlock the handset, press the "M" button for 5 seconds until the LED switches from "LOC" to the height display.
*Just a small heads up; if a power outage occurs, the handset on your desk will automatically reset to "unlock" as the default setting.
There are just a couple more things to note with these new features. Two-leg and three-leg desks should both have this feature in late July 2017. If you purchased a desk already and are interested in these new features, fear not! The new control boxes will be available for purchase shortly after the end of July. So if you want to upgrade your old control box to one with these features, you'll have the option to do so. Sadly though, the wait for these features on four-leg desks is going to be a bit longer. If you find yourself wanting to know more or if you have a question regarding any of our other ergonomic products, feel free to give us a call at 800-531-3746 or have a chat with one of our fine reps online!