Posted by Mandy Spivey on Jun 8th 2018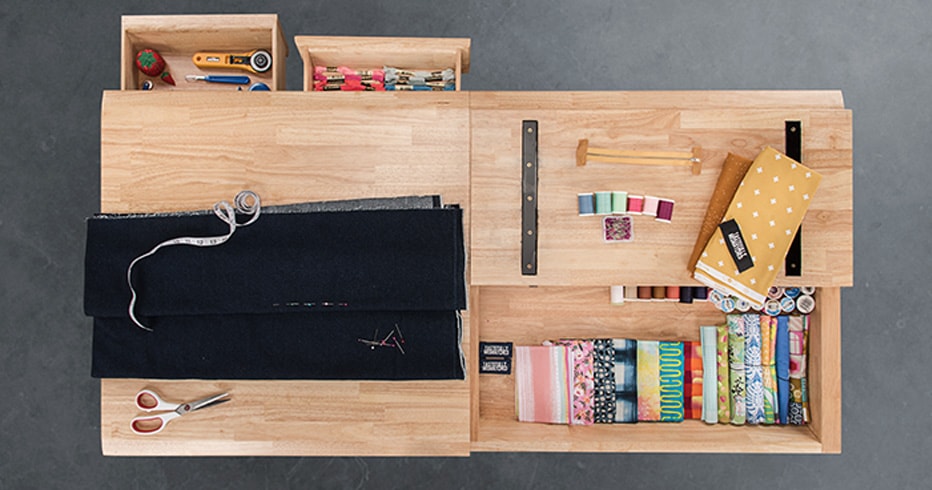 Elevate your crafting to a whole new level with the Sit-Stand Crafting Table with Storage by UPLIFT Desk.
Crafting involves a multitude of activities and postures. From cutting to gluing and everything in between, your crafting posture affects you more than you think. When you spend time straining or hunched over, you're doing not only your body a disservice, but your crafting, as well.
If you're the type to really get sucked into a project, you know what I mean. A mere hour spent crafting can feel like ten on your arms, wrists, neck, and back, which is why it's important to have proper ergonomics in the craft room. The designers at UPLIFT Desk took the concept of the electric height adjustable desk to the next level. But instead of a desktop, this revolutionary crafting table comes with a roomy tabletop complete with built-in compartments, so you can organize and stash your crafting supplies right in the table.
Keep your most-used materials where you need them thanks to two spacious compartments and three slide-out drawers. Organize your craft supplies and store them where they're within easy reach with this revolutionary hobby table. Thanks to its three-stage height adjustable frame, you'll enjoy working at a table that gives you height adjustability, letting you craft where it's comfortable.
When you're ready to uplift your crafting even more, the Sit-Stand Crafting Table with Storage by UPLIFT Desk makes it possible.