Posted by Mandy Spivey on Jan 23rd 2019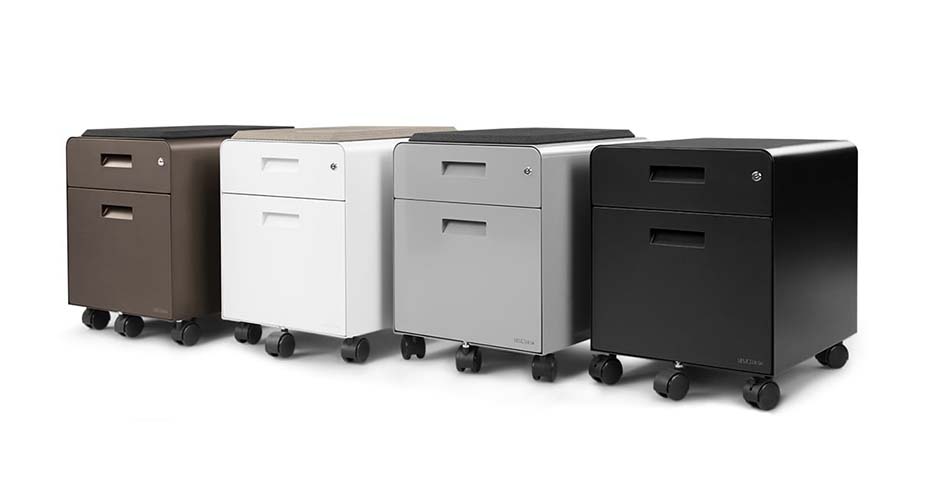 When you're building the workspace that you've always wanted, it's important to have options. As purveyors of all things stylish and ergonomic, UPLIFT Desk is always adding new finishes to their line of frames and accessories, letting you piece together the perfect office for you and your business.
If you seek to build a coordinated office space and have a metallic frame already, you might be happy to know that the 2-Drawer File Cabinet with Seat by UPLIFT Desk is now available in all of the same great colors as their desk frames, and now includes a new type of finish - metallic (industrial styel). When you're a fan of matching office pieces, UPLIFT Desk makes it fun and easy furnishing your space.
A New Finish to Match! Metallic Industrial Style
One of the ergonomic tenets we follow is being able to personalize our workspaces to suit us in all the right ways. But this doesn't stop and start with comfort. In fact, it's just as important to work in a space that's pleasing on the eyes as it is for it to be supportive for your body. That's why the designers at UPLIFT Desk make it their mission to provide you with the finish options that coordinate well with their frames and accessories while also fitting with a large range of decorating styles, from industrially-styled C-suites to quaint vintage office spaces.
Take a closer look to marvel at the 2-Drawer File Cabinet's eye-catching industrial style finish, which gives it a unique aesthetic unlike any other. Intentionally imperfect details in this finish means that no two cabinets will look exactly the same, so this finish is differs a bit from the powder-coated finishes of white, black, and gray that UPLIFT Desk offers. But if you're looking for something a little more raw, our metallic makes a great choice!
As usual, if you need help deciding, we'd be more than happy to assist you in putting together the office that speaks to your style and helps you work at your best. Please don't hesitate to call, email, or chat with us live on our site. Your best office is just a few clicks away!