Posted by Human Solution on Dec 9th 2015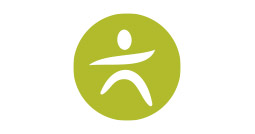 For many people working in small cubicles or home office areas, our standard UPLIFT Desk is too large to fit comfortably in the space. We've fielded many phone calls from customers looking for a solution that works for their studio apartment or tiny cubicle, and until recently, the only option was to buy a frame and use a small desktop purchased locally. Good news, tiny house aficionados—we now offer a complete desk solution for limited-space areas: the UPLIFT Space Saver Standing Desk.
The Space Saver uses our T-frame in black, silver, or white. We've modified this frame for smaller tops, with narrow brackets and short feet. Pair it with your choice of black GREENGUARD-certified laminate or bamboo top in sizes ranging from 36" x 26" to 56" x 26". Also watch for 100% recycled wood tops with UV-curing, coming soon, in both black and white, available with or without a center-cut.
If your concern is budget rather than space, we've got you covered there as well. With a basic configuration costing just $499, with free shipping, the Space Saver gives you a fully height-adjustable desk for less than the price of most standard fixed-height desks.
Like all UPLIFT Desks, the Space Saver is available with a range of discounted accessories, designed in-house by our Certified Professional Ergonomist. Your order typically ships the same or next business day via UPS, so you'll be standing in no time. The desk supports 355 lbs and travels at a rate of 1.5" per second; it's a powerhouse despite its compact package. The entire frame is covered by our industry-leading 7-year warranty. And if your workspace needs change in the future and you decide you want a larger top, no problem. The frame accommodates larger desktops as well. UPLIFT will stick with you for years to come!
Visit TheHumanSolution.com for more ways to stay healthy and comfortable at work.
Related Reads: