Posted by Mandy Spivey on Jun 6th 2018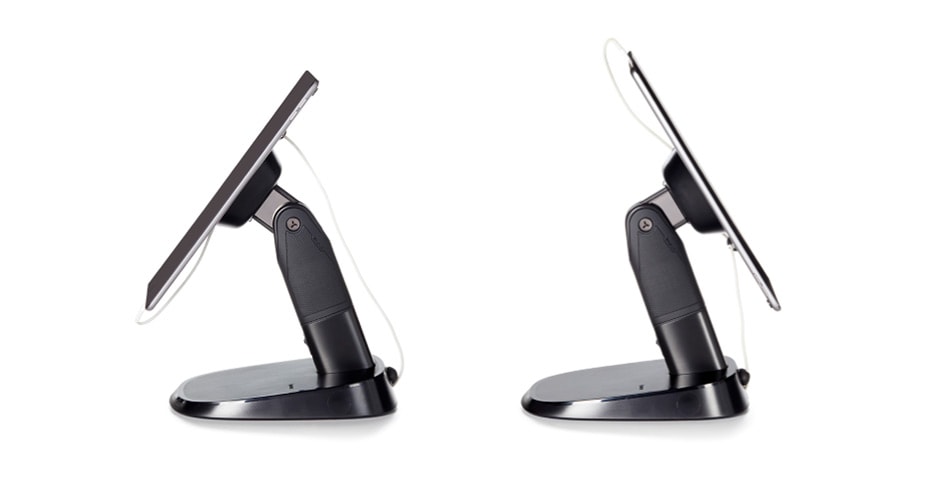 Give your tablet a leg to stand on with the InVue Universal Tablet Stand and Mobile POS CT80.
Whether you use your tablet at home or in a retail environment, the InVue allows you to prop up your tablet in portrait or landscape viewing modes for more comfortable viewing. Use the freestanding base when you want to set up shop on-the-go, making it ideal for meetings or presentations in new locations. Or engage the InVue's kickstand when you need your screen tilted at a different angle for even more comfort. The platform is designed to support all tablets, giving you a "one-size-fits-yours" approach to tablet mounting.
Perfect for point-of-sale systems, this device allows you to set up your tablet on your counter or any flat surface as-is, so you can move it around as needed. Or for a semi-permanent home, the adhesive base lets you fix it in place where you want it. Note: this adhesive is only good for a one time use.
Two cable management clips ensure you always have a spot through which to route your tablet's cables, from chargers to speaker cords. You'll have the clean and clutter-free look you want with a tablet stand that allows you work in more comfort.
If this isn't exactly what you're looking for, we have a collection of pose-able, adjustable tablet stands to secure your tablet. Shop our selection of tablet stands and document holders today and start working in better, healthier postures with all of your devices.