LED Lights don't give off Ultraviolet (UV) Radiation
LED Lights don't give off Ultraviolet (UV) Radiation
This is the seventh entry in a series about ergonomic LED lighting.
Ultraviolet (UV) rays affect everyone. It's important for us to take steps to reduce the long-term harmful effects that UV rays can have on our eyes, skin and overall health. It's also important to know exactly what you're exposing yourself to every day, in terms of your work environment and the products that you purchase for your workstation. That's why we recommend using LED task lights on your work surface.
LED lights don't give off ultraviolet radiation. Ergonomic LED lights burn clean and bright, and they offer the best and most efficient task lighting available on the market. You can rest easy when considering upgrading to an LED task light, as they contain no mercury, don't give off harmful UV radiation, and they're more energy efficient than CFL lights.
The new Humanscale LED lights can help you save energy and money while providing superior work lighting and a safe and brighter alternative to standard CFL-based task lamps. Remember, LED task lights don't emit harmful UV radiation, making them a safe bet when lighting your workspace for several hours every day

This is the seventh entry in a series about ergonomic LED lights. Read the rest of the series, starting with our initial posts about LED lighting benefits and check out the rest of the series below:
LED Lights Contain No Mercury
LED Lights Create Little to No Flickering
LED Lights Shine Bright and Last Long
LED Task Lights Are Energy-Efficient
LED Task Lights Have a Long Life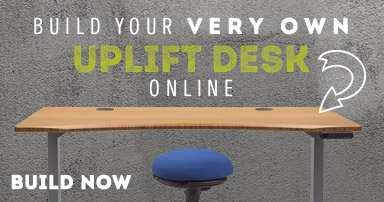 Interested in ergonomics?
Subscribe to our blog mailing list