Posted by Mandy Spivey on Jul 3rd 2018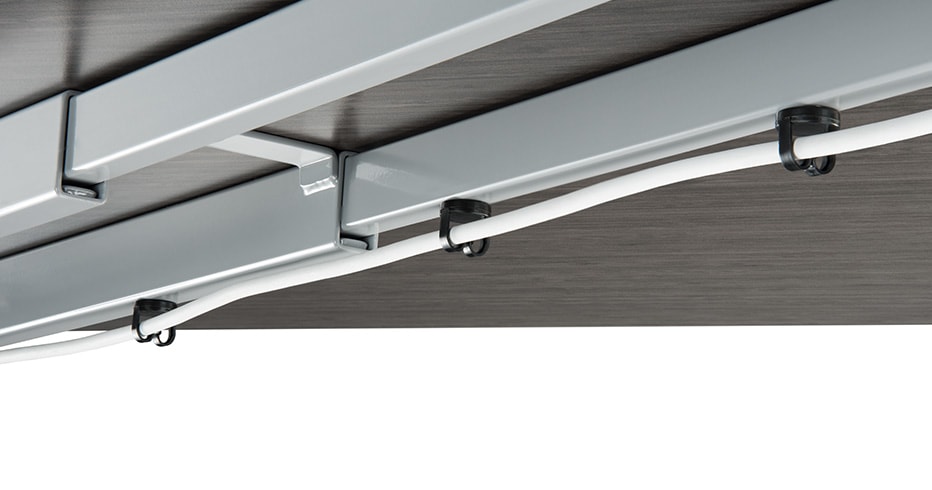 So, you're all set up at your new height adjustable UPLIFT Desk. You may have even installed a wire management solution or two, so your cords are protected and hidden from view. But what about the finishing touches?
You know, the little things you do to ensure every little wire is secured to your desk, so you don't have to worry about pulling your cords when you adjust your desk. When your organization is literally coming down to the wires, it's nice to help a little help here and there.
That's why we love the new Magnetic Cable Clips by UPLIFT Desk thanks to their ability to hide your wires with the greatest of ease. These clips work by way of the power of magnets, so they're reusable and can be moved as many times as you need. Find the perfect spot for your finer wires with a pack of these clips.
Available in sets of three, you'll be able to piece together the perfect wire management for you and your desk with three little under-desk additions. Use these clips in combination with the other wire management options that UPLIFT Desk offers, from wire management trays to ultimate wire management kits. You'll find what you need, and more, so you can work at a clean and clutter-free desk that is less prone to accidents when adjusting with your cables tucked away neatly.