Posted by Mandy Spivey on Mar 7th 2018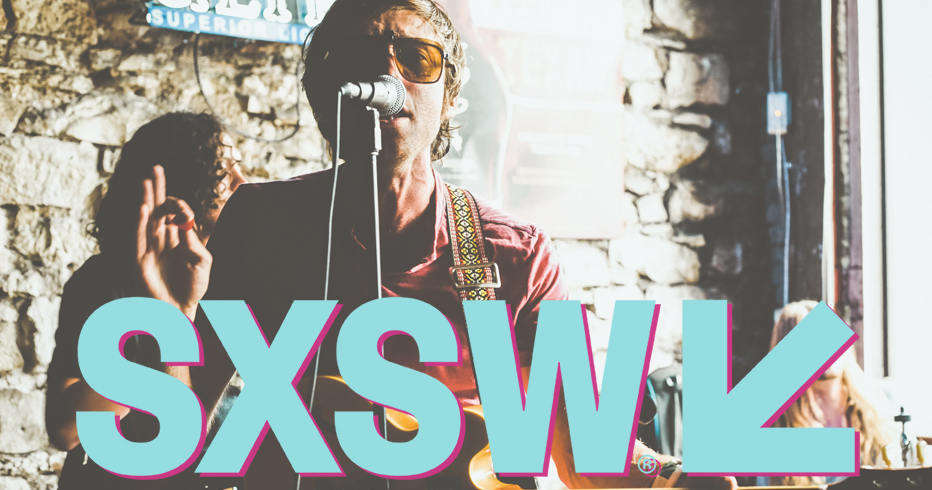 Thousands of up-and-coming bands within a 10 mile radius. A full schedule of stage watching, sometimes from the bright morning hour of 10 AM to 2 AM closing time. Tacos for breakfast, lunch, and dinner. There are just so many reasons to love Austin's annual music festival, SXSW. But as someone who has been through the experience before, I want to share a few tips for making it through a whole two weeks of music, movies, and interactive entertainment. Whether you're a concert wallflower hanging on a back wall or you're right there in the pit, proper ergonomics can help you stay in good shape and keep you rocking on for the whole festival.
1. Get enough food, water, and sleep. Yeah, this seems pretty simple, but it's not. You can start out on the right foot, but despite your best intentions, you might just "forget" to eat, drink, and sleep. Don't do this. You're going to want a few things to help keep your energy and mood high, so we recommend starting the week on plenty of sleep, a hearty breakfast (we're thinking tacos), and lots and lots of water. Texas is hot, even in Spring, so you can really never have too much agua. This trifecta of healthy habits will give you a good start to your SXSW experience. Because when your body is properly fueled and hydrated, it's ready for almost anything.
2. Don't lock your knees (duh). Our next tip involves posture, which is where we start veering into our ergonomic advice. Although it seems like common sense, making sure that you don't stand too long in one place and don't lock your knees will help you keep your circulation flowing, so you're less likely to feel faint from standing too long. There's nothing worse than getting into a show after waiting in that infamous SXSW line, only to faint before the band goes on stage.
3. Move more! Our bodies like movement, and since we're bipedal beings, walking is the preferred method. So when you get bored, move! When the act changes, take a stroll! Even walking around the venue can help. You'll wake up fatigued muscles and burn a few extra calories. Of even better yet, dance! If you're at Andrew W.K.'s set, let loose and work out those tired legs of yours. Crowd surf if you must. Whatever you do, don't get stuck in one place for too long.
4. Take some ergonomic tools. SXSW veterans will shudder at this next word: lines. A secret about SXSW that very few festival goers understand until you live through it is the sheer amount and length of lines you'll stand in to get into your favorite shows. This is just the name of the game and if you're smart, you'll come prepared. Ergonomic seating is easily portable to all of your lines with the Focal Mogo Stool, an ergo-friendly pogo-style stool that is compact enough to carry around in your backpack. Make sure you're not camping on the gum-lined sidewalks of Dirty Sixth and give your behind some support while you wait with an ergonomic stool.
5. Plan ahead, but when all else fails, go with the flow. Some of us like having our schedule planned out down to the half hour. This helps you fit in all of the shows you want to see, and figure out a game plan for jetting around town to make sure you get to catch a glimpse of Bill Murray before all of the tequila runs out. But, if you're like some of us, *cough* me *cough*, you won't plan every spare moment, but will follow the flow of the crowd from show to party and back to show again. The important thing to keep in mind is that you must be open and ready to receive the SXSW miracles that make it so famous, like coming across an impromptu concert by your favorite band or running into a celeb on the sidewalks of South Congress. Almost anything is possible within the time frame of March 9-18th in Austin!
So, load your fanny pack to the brim with your best protein bars, make sure you hydrate before and during the show, dance your butt off to keep your knees moving, take a seat when you're stuck in line, and keep an open mind when you get overwhelmed with it all. Yes, you'll practically be swimming in a sea of music, movies, and interactive gaming, but with a little prep work, you can do it all.
Speaking of, we'll be at SXSW this year at the Tradeshow from March 11-14, and at the Gaming Expo from March 15-17. Stop by and see some of our newest height adjustable desks, standing desk converters, ergonomic chairs, and desk accessories at our UPLIFT Desk booth! Because, when the festival is all over and done with, it'll be back to reality and back to work. Make your workspace comfier and healthier for your body with a little help from Human Solution and UPLIFT Desk.
See you guys in line!