Posted by Human Solution on Nov 11th 2015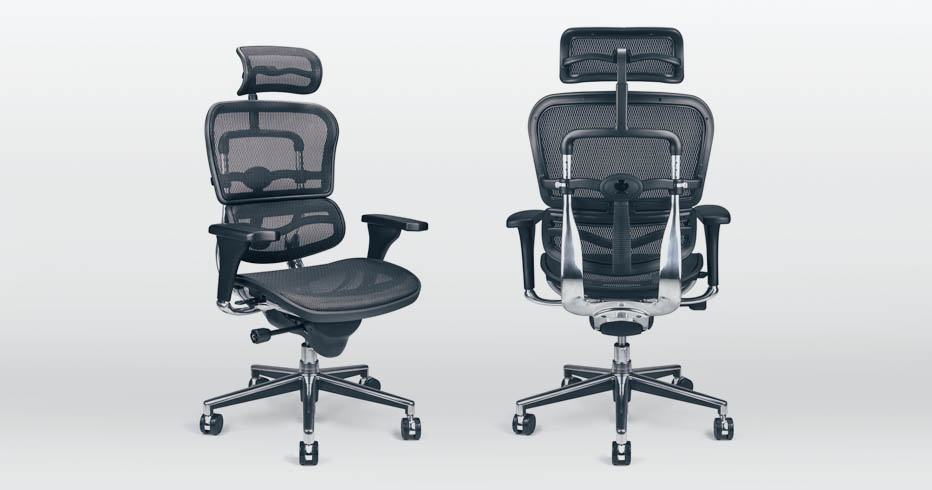 The Raynor Ergo Elite debuted in 2011, and ever since, our customers have been asking the same question: Is it any better than the original Raynor Ergohuman Chair?
The easy answer is … yes (for some people)! The Elite offers all of the same great ergonomic features of the original Ergohuman and more. It features a slimmer seat with a softer edge, more reclining options than the original chair, and arms that are more adjustable when compared to the original. However, The Elite is not recommended for larger users, since the seat is more narrow, and the plastic sides that support the seat could cause contact stress for larger users.
Change is good … for most people. OK, so maybe change is good for some people. Maybe you like it when things stay the same, and that's OK! The Elites were crafted with our ever-changing workspace needs and roles in mind, but, sometimes it just feels right to stick with a proven winner; a classic. And that's exactly what the original Ergohuman is—a solid, attractive, and comfortable ergonomic chair solution that will fit almost anyone's needs.
So the real answer to the question of which model is better is, It all depends on you. With that in mind, we've compiled the following Ergo Elite feature list to help you decide which Ergohuman version is right for you. It features all of the updates to the new chair. Take a gander, and please feel free to call us or hit us up on chat with any questions about Ergohuman chairs or any of the other ergonomic products we offer. We also stock several Elite and original Ergohuman models in our North Austin showroom.
The Ergo Elite Features:
Four-way adjustable arms. The arms now slide back and forth as well as pivot.
5-position tilt lock, adding one more tilt lock option for maximum user comfort.
Refined seat design provides better long-term support and reduces pressure placed on the back of the legs while seated.
Seat features a higher weight capacity of 300 lbs.
Seat Height Range 18" to 21"
Seat Depth Range: 15" to 17"
Seat Width: 19"
Ergohuman V1 vs. Ergo Elite Video Review:With the advent of the Raynor Ergo Elite line of chairs, the most frequently asked question we encounter is, "What is the difference between the V1 and the Elite?" Stream this video to see both chairs compared side-by-side.
Visit TheHumanSolution.com for answers to all your burning chair questions!