The Top Ergonomic News Stories of the Year ... So Far
The Top Ergonomic News Stories of the Year ... So Far
Where can you go for great blog posts about ergonomic tips, furniture and products? Human Solution, of course. Where can you go for a summary of great ergonomic news? The Human Solution … that is, starting now.
We'll start rounding up, summarizing and picking the top ergonomic news stories throughout the year. This will hopefully save you the time of tracking these stories down on your own and provide you an easy way to find the stories that matter. Read on for our top ergonomic news stories of the year ... so far.
1) Ergonomic Seats? Most Pupils Squirm in a Classroom Classic (NYT)
Ergonomic chairs aren't just for adults working office jobs, they can be for children in the classroom, too. Remember all of that sitting you had to do for 12+ years in grade school and high school? It turns out that you may have been able to concentrate better if your chair was ergonomic. The New York Times visits schools that are using ergonomic chairs for their students to see the difference they make. They also take to task the old "super stacker" chairs that we all grew up with.

2) Report: Next Xbox Controller to Feature 'Improved Ergonomics' (Shack News)
Not much is known about the new Xbox yet, but its new controller supposedly features "improved ergonomics." The long wait is almost over, and the new Xbox should be available later this year. Will the new controller keep our hands even more comfortable while playing? We'll just have to wait and see.
3) Galaxy S4: The Inescapable Economics (And Ergonomics) of the $579 Phablet (Forbes)
Ergonomic is becoming more of a buzzword for new products on the market. In this story, Forbes makes the case that the new, large screen Galaxy S4 phone is ergonomic because of its larger screen which is supposed to help reduce squinting. It does make sense that such a large screen would be more ergonomic. Now to find a big enough pocket to fit them in...
4) Steelcase Gesture Chair Adjusts to Support our Smartphone Slump (Engadget)
Perhaps not-so-coincidentally, Steelcase has designed a chair that works with the different postures brought on by the use of smartphones and tablets. The Steelcase Gesture Chair seems like a brilliant work of engineering developed in response to the rapidly-evolving workplace. Steelcase's demo video showcases this new chair's functionality, showing how responsive the chair is to our modern postures: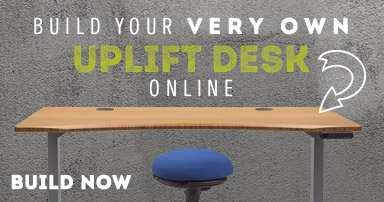 Interested in ergonomics?
Subscribe to our blog mailing list