Posted by Human Solution on Sep 21st 2015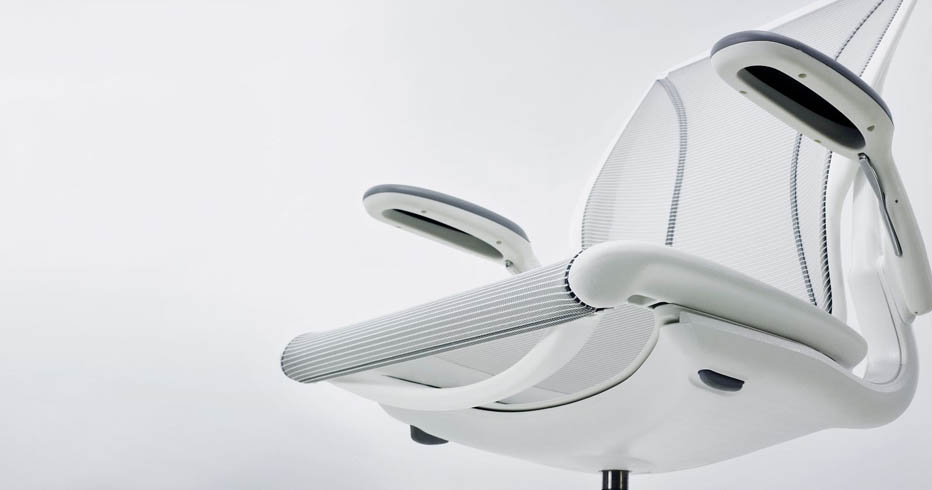 Mesh ergonomic chairs are wildly popular, but are they comfortable and should you consider purchasing one if you're seeking a good chair? Here's what you should know before you buy.
Mesh is popular for fairly obvious reasons: constant airflow keeps you cool, and mesh is a good-looking, modern style. What level of support you get depends on the mesh used and the overall design of the chair. Let's discuss chair backs first. A good ergonomic chair offers support for your lumbar region, either a mechanical lumbar support ( Nightingale CXO, and Knoll Life are good examples) or shape the chair back in such a fashion that it supports the lumbar region (J3 Ergonomic Chair, Pursuit Ergonomic Chair, Humanscale Liberty, Ergohuman mesh chair and the Eurotech Apollo MT9400). One of the best examples of the latter type of lumbar support is the J3 Ergonomic Chair by UPLIFT Desk. The curvature of the back combined with the ability to adjust the back height really gets the support where you need it. Compare this to the mechanical lumbar support of the Nightingale CXO which offers an adjustable gel cushion you position where you want it to be. Either approach can be comfortable and supportive.
When it comes to mesh seats, comfort is easier to discuss in ergonomic terms. A great chair seat contours to your body to spread your body weight across a larger area, reducing the pressure that your hips, buttocks and spine incur. A stiffer mesh will not spread your weight and is a poor choice for someone who sits for long hours each day. A softer mesh will give better, but may stretch and sag over time. For these reasons, few of the better chair designers will produce a chair with a mesh seat, and most mesh chairs are offered with an upholstered seat.
A bigger potential problem with a mesh seat lies with the plastic frame many use. When sitting in your chair your knees should be somewhat lower than your hips (raise or lower your seat height to accomplish this). However many chairs use a synchro-tilt mechanism that causes the seat to rock backwards with the chair back which raises the front lip of the seat. This can cause pressure on the back of your thighs and reduces blood flow to your lower legs. This hard edge can also be very uncomfortable if you like to perch forward in your seat. One mesh seat chair that does not have this problem is the Knoll Life which has a waterfall seat front and a flexible edge that moves downward as you lean forward.
In summary an all-mesh chair can be a good choice for a conference room or home office where users are not often sitting for long hours on a daily basis. If you sit all day, you may benefit from considering the combination of a mesh back with lumbar support combined with a contoured, upholstered seat.
Our favorites:
Check out all our chairs at TheHumanSolution.com.