Posted by Brett Polson on Jun 1st 2018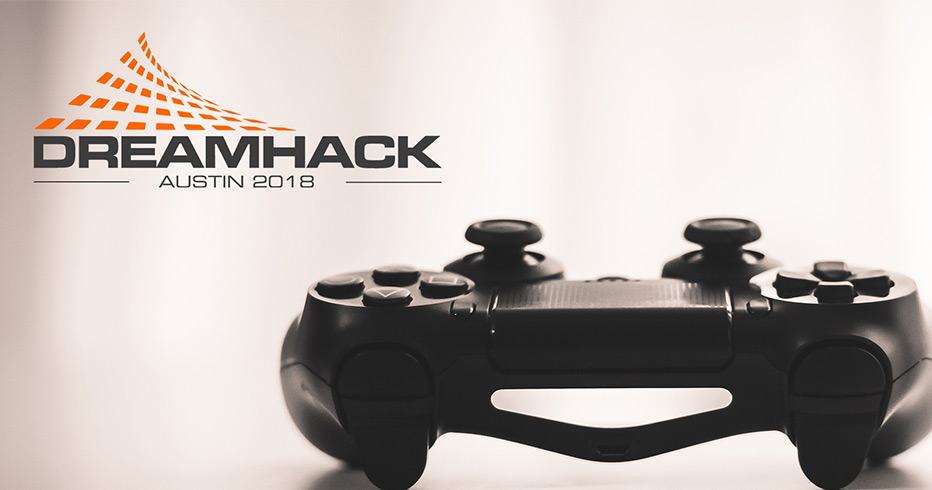 The annual video game convention, DreamHack, draws huge crowds of gamers from all over the country who want to test the newest video game consoles, accessories, and techniques on the market. The team at UPLIFT Desk is back again this year, and they're bringing their desks with them! Join them June 1-3 at the Austin Convention Center for the newest ergo-friendly products to help you game in healthier postures.
We know how it is. If you count your gaming machine as one of your best friends, we get it. And when you spend this much time gaming, you're bound to get stuck in some pretty bad postures unless you have a command center that's set up for your body. Give your neck, back, and shoulders the ergonomic support they need with an ergonomic gaming desk. You'll be more comfortable as you level up, which helps you keep your focus on the game and not the knot in your back.
Gaming Made Healthier with UPLIFT Desk
Play at one of UPLIFT Desk's height adjustable desks, and see what it's like to game at the smartest sit-stand desk you can buy. With advanced three-stage frames that raise higher and go lower, they work for more people and can even adjust high enough to give you enough space to add a treadmill underneath. A dual-motor design, with a motor in each leg, makes their desks whisper quiet when adjusting and more reliable, so nothing takes your focus off your current mission. New version 4 control boxes come with several new safety features, like Collision Sensitivity and Keypad Lockout, so you can stop accidents before they happen and lock your desk for security.
Imagine gaming at your dream command center with all of the bells and whistles. UPLIFT Desk makes this an affordable reality, so you're comfortable as you advance through the ranks. You'll need focus to get where you want to go, and pain and strain have no place in your gaming experience. Let their team of experts help you select the perfect ergonomic chair or stool for your setup. Then add accessories, like a motion board or active mat for additional gear to help keep your body comfy, helping you to increase circulation and banishing fatigue you get from sitting too long.
If you can't visit UPLIFT Desk at DreamHack 2018, never fear! We have all of the desks and accessories that will be at the convention. Shop at Human Solution, stop by our retail location, and if you want advice on the best items to help you boost your comfort levels, chat or call us and we can help you piece together the desk of your dreams.