Posted by Human Solution on Dec 17th 2015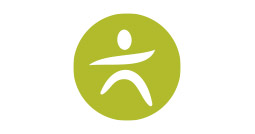 'Tis the season for 86° Austin weather, gathering 'round the cactus, Shiner Cheer, and of course, sweet deals on height-adjustable desks and accessories! With New Year's resolutions around the corner, now is the time to commit to a healthier, more comfortable, more productive way of working. Once you make the switch, you'll wonder what took you so long -- a sit-stand workstation helps alleviate pain, improve focus and creativity, and significantly reduce your risk of disease.
On top of our already-low prices, from now until December 31, we're offering additional savings to help you build your perfect workstation. For full desk orders over $700, use coupon code HOLIDAY50 for $50 off. If you'd like to purchase just a height adjustable base and use your own top, HOLIDAY25 will get you $25 off. And for any accessories purchased without a desk, you can get 15% off the order total with HOLIDAY15.
With our fast and free shipping, extensive customization, and excellent customer support, we'll get you everything you need to start 2016 off with an office set-up that will change your life, no exaggeration. Give us a call to go over your options and build your dream desk!
It's the most wonderful time of the year at TheHumanSolution.com.
Related Reads: