Posted by Mandy Spivey on Jun 15th 2018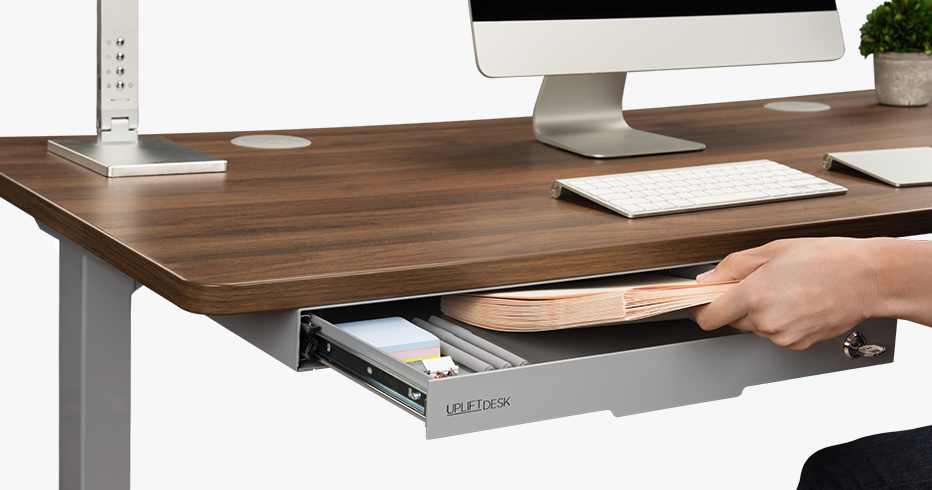 When you're ready for more storage at your height-adjustable desk, the Slim Under Desk Storage Drawer by UPLIFT Desk makes it possible.
Get ready for much more space than your probably used to with this narrow little storage solution. Install this desk-mounted locking drawer to increase your storage space, letting you organize and store all the loose items on your desk.
This compact drawer measures in at 17.2" wide x 13.5" deep x 2" tall, which is perfectly sized hold folders, pens, documents, glasses, and even your secret stash of snacks. This frees up valuable real estate on your desktop, turning it back into the worksurface it was intended to be and not a de facto storage shelf.
Users will get their choice of gray, black, and white powder-coated options that stylishly suit their desk and all of the things on it. Create that well-coordinated look that impresses your coworkers with one easy under-desk addition.
Not quite what you're looking for? Shop our collection of storage and organizational tools to see what we have to offer to assist you in your quest for better organization.