Posted by Tyler Reinhardt on Nov 22nd 2017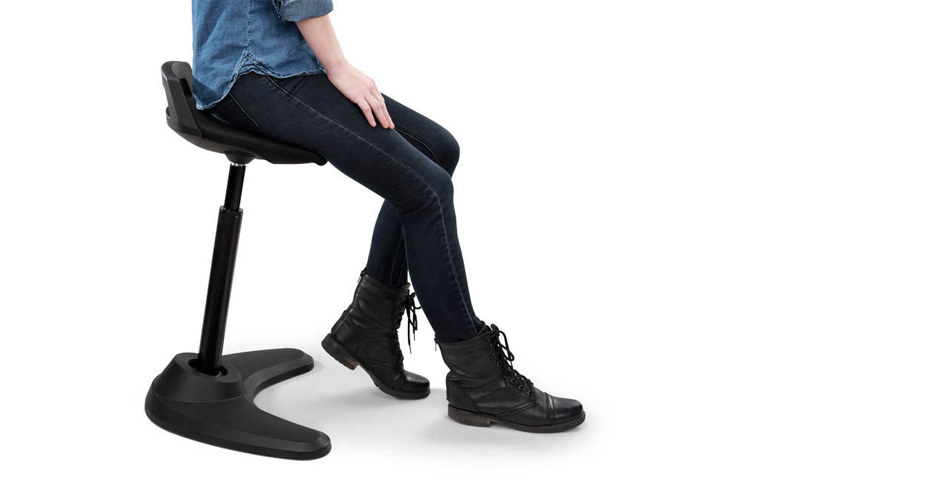 So you've purchased a standing desk. There's a possibility that it's a height-adjustable desk from UPLIFT Desk. Not to make assumptions but if you've done any extensive research and you're looking for the best bang for your buck, you more than likely arrived at UPLIFT as the answer to your standing desk needs. The next thing on your mind is probably seating. While most are content with only a sitting and a standing position, quite frequently customers ask us for chairs that can adjust up, down, and everywhere in between. Well loyal customers of ergonomics, we now have a solution for you. The E7 Stool by UPLIFT Desk is here to make your sit-stand work experience even more incredible.
UPLIFT has released stools before but they're not quite like the E7. The UPLIFT Motion Stool is able to tilt, rotate, and adjust height like the E7 but it lacks some of the more subtle features like the small lower back support that also doubles as a handle for easy mobility. Need to move the stool from one desk space to another for a project? Just grab the handle and go. The E7 also has a new approach to sit-stand stool bases, using a revolutionary weighted boomerang design which keeps the stool upright while also having the ability to support sitting, perching, and other comfortable ergonomic positions. Regarding the seat itself, the fabric is super breathable and stain-resistant. Given that the stool currently only comes in black, this should make maintaining its clean look rather easy.
The E7 is fantastic as a part-time seat or a secondary sitting option to work in conjunction with your desk and office chair. With easy mobility due to its lightweight and convenient handle, along with its easy height adjustability via the release on the underside of the seat, the E7 is a great addition to the UPLIFT family that's sure to get you working better and healthier in no time.