Posted by Peter Arevalo on Apr 21st 2015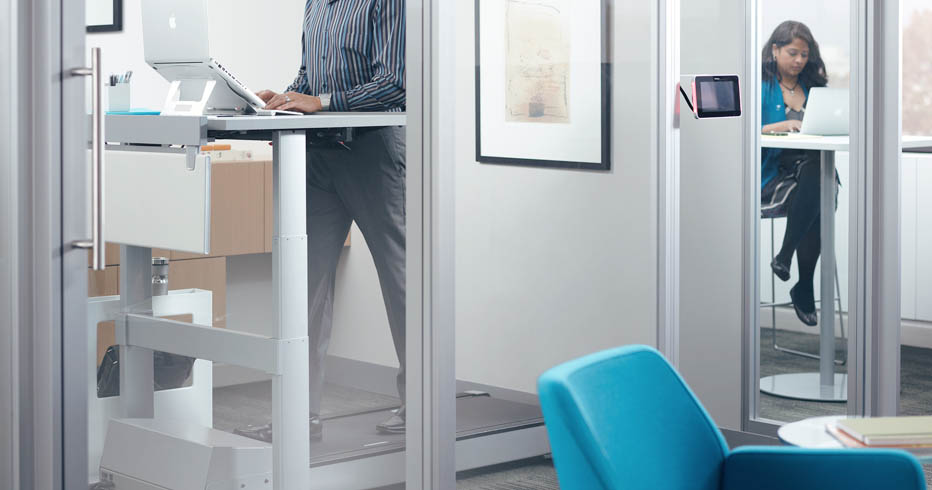 While treadmill desk work stations are on the rise, the space required for them may be a little more than everyone can accommodate. If you are looking to have a sitting and walking solution, we usually suggest you get at least a 72" wide top to use with our base to allow a side by side chair and treadmill setup. Adding a monitor arm makes it easy to swing your monitors from left to right for use on each side, but some people simply don't have that much space. While you should definitely go for at least 72" if you can, if its simply not an option for you, there are a couple alternatives. 1: You can roll the treadmill out of the way when you want to sit (this option may not be very convenient for all users) . 2: You can use it purely as a walking station (this may get a little tiring after a while, unless you are a walking champion). 3: You can copy my awesome setup - check it out!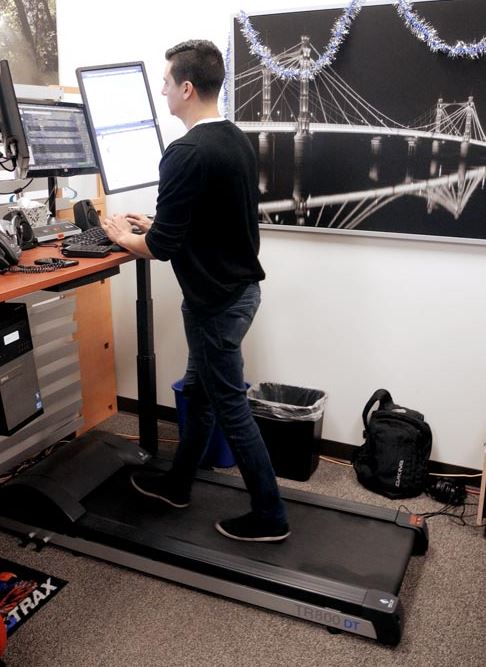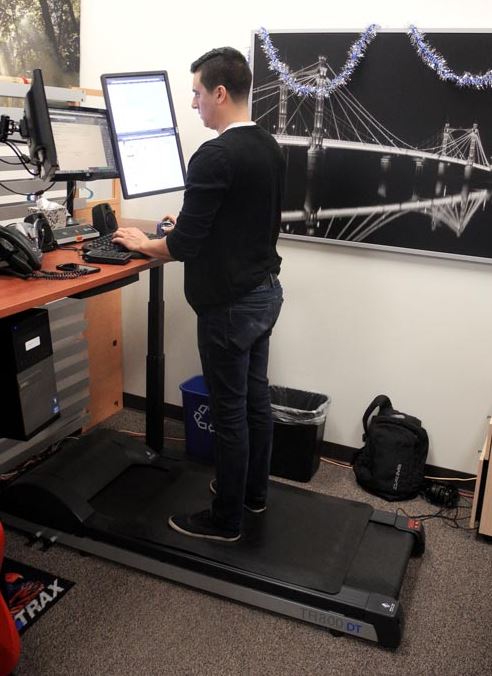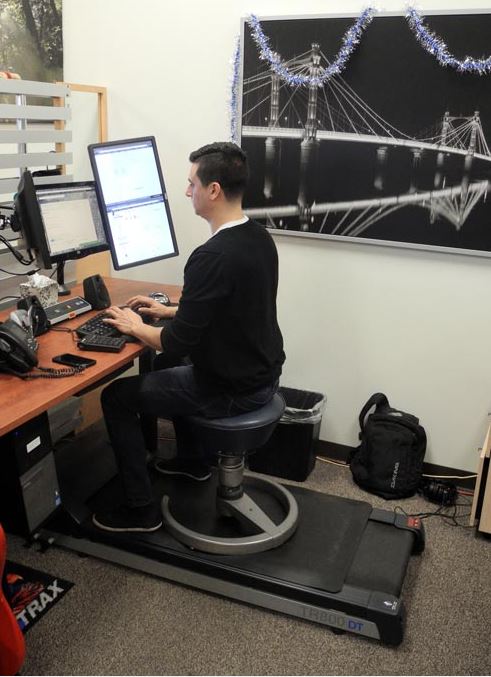 While the desk shown is 72" long, I decided to change the setup, because it was inconvenient for me to constantly adjust and re-align all three of my monitors every time I wanted to walk. Before my modification, I would actually walk less just to avoid that hassle. So I decided to try to combine the sitting, standing, and walking positions so they are all as convenient as possible. Now you can't use a full size chair with this setup, but I personally like stools and standing stools much better than a standard chair. So that is certainly something to consider if you like all the adjustments a chair can offer.
Using my treadmill as a base I am able to stack the other options from this point. If I prefer to just stand, I add my UPLIFT standing desk mat on top of my treadmill. If I am looking to take a break and sit, I simply add my stool on top of the thick, durable mat to protect the treadmill body. I am using the the Via Swopper here, but any stool will naturally have a smaller base, and fit well on the treadmill. Other options that work great are the Muvman sit-stand stool and the Focal Mobis. Now this does require me to move the mat and stool to the side when I want to walk, but I find this much easier than the alternative. This configuration will work great for smaller areas, and for some it may make treadmill walking more accessible, which will inevitably increase use.
If you need any help configuring something similar, be sure to give us a call at 1-800-531-3746, or live chat with us, and we can help you find your perfect setup.