Posted by Mandy Spivey on Mar 1st 2018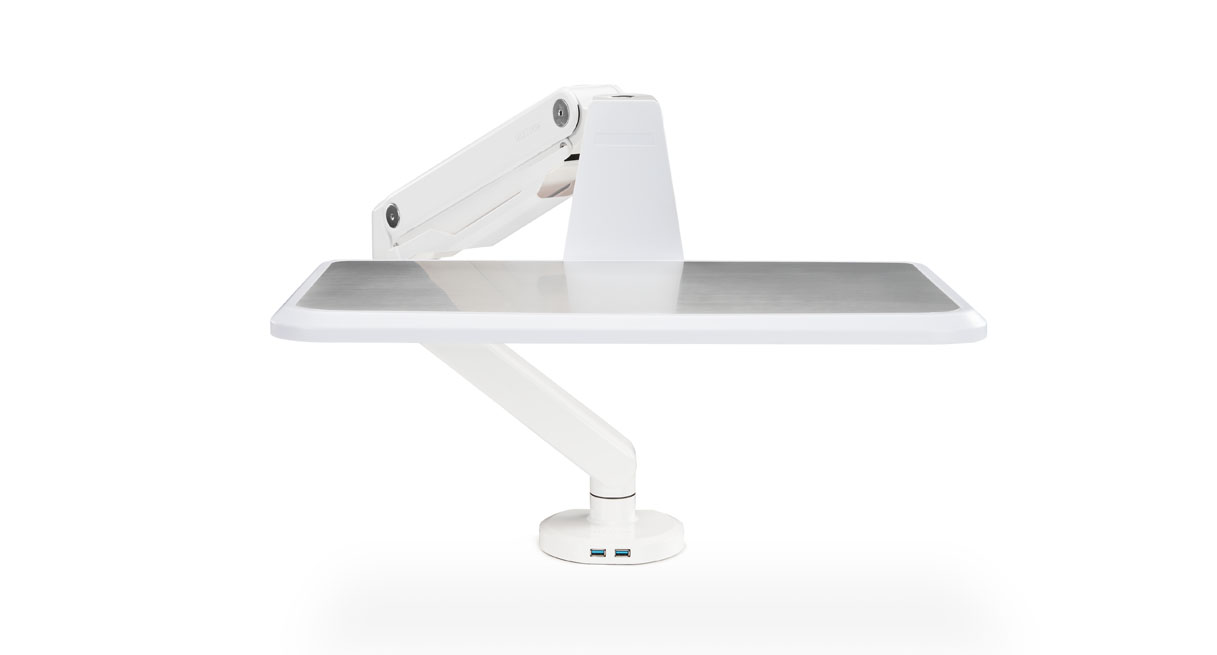 Once upon a time, there were ergonomic products that all seemed to come in the same dreary shade of black. But not everyone has the same fashion sense when it comes to their workstation. When your work requires the use of a laptop, you shouldn't have to sacrifice ergonomics or style. Now, you don't have to. You can coordinate and match all of your desk accessories, including the laptop monitor arm with the new UPLIFT Adapt Mobile Laptop Standing Converter, now available in white!
You can match your new laptop arm with your white monitor arm and white UPLIFT Desk frame. Your friends will wonder how you managed to tie your entire desk together so effortlessly, and your back and neck will thank you for the supporting gesture.
This pneumatic laptop arm adjusts with the lightest touch, so you can pose it where you want it and type away with more comfort than ever before. Enjoy the view, whether sitting or standing, with a laptop arm that matches with your all-white office look. If you already have some of our other ergonomic products in white, like our 2-Drawer File Cabinet with Seat, 3D Tube Acoustic Wall Panel, E3 CPU Holder, or Advanced 1-Touch Digital Memory Keypad, you'll now be able to coordinate everything from the casters on up!
We love being able to help people build workstations for their bodies and their personal style. That's why we're always designing and sourcing the best ergonomic products in a variety of colors, so you can match your desk and ergonomic accessories until your heart is content. If you have any questions about our line of UPLIFT Desk accessories and how to create a workspace that will make you comfy and inspired, reach out to us at (800) 531-3746. Happy matching!