Posted by Mandy Spivey on Mar 20th 2018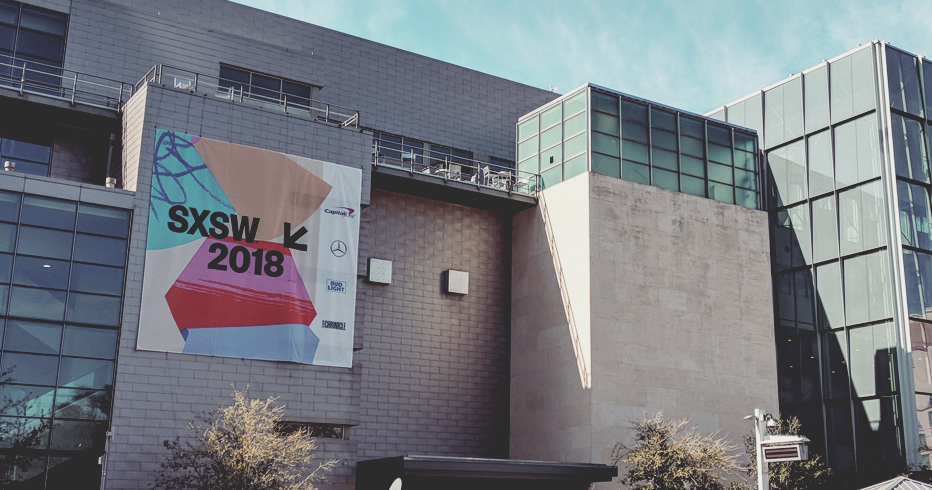 Did you get to catch us at the SXSW Tradeshow and the Gaming Expo this past week? We hope you were one of the many new friends we got to meet. Thanks to everyone who stopped by the booth to take a look at our newest comfort-boosting products and share some ergonomic advice with us. We appreciate it!
And while we love getting out and showing off our growing line of height adjustable desks, ergonomic chairs and stools, and desk accessories, I have to admit - it's kind of nice to be back in the office.
Wait, did I just say that?
Maybe that's because I am lucky enough to do my daily tasks from the comfy cushioning of my Steelcase Gesture Chair. Now that I have had the pleasure of working with this world-class ergonomic chair, I simply can't go back. Speaking of backs, it always has mine, so when I get tired of standing at my desk, I simply switch it up and take a seat. And since I seem to do a wide variety of tasks, like typing, swiping, and brainstorming, the ultra-adjustable arms make it even easier to stay comfortable, no matter what I'm doing. Imagine looking forward to sitting in your office chair. This is my happy reality everyday. I am a lucky girl.
After all of that standing and walking at South by Southwest, it's more than time to put our feet up. My favorite footrest of choice is the massaging and moving Humanscale FR300B Foot Rocker, which lets me take pressure off my feet and legs, especially when I'm reclining in my chair. I love being able to take off my shoes and give my footsies a little attention after a long day spent standing. Not only that, it keeps my blood circulating ideally, so my feet don't fall asleep.
And while we loved getting to show you guys our newest ergo wares, like the 120 Degree Sit Stand Workstation and the E7 Electric Standing Desk Converter, I am so glad to be back at my desk, complete with adjustable monitor arms, so I know my neck is positioned correctly while I am working. Ah, pure ergonomic bliss.
Never content unless we're working happily and healthily, we consider SXSW a huge success. Now, back to reality. But at least we're comfy.