Posted by Tyler Reinhardt on Apr 19th 2017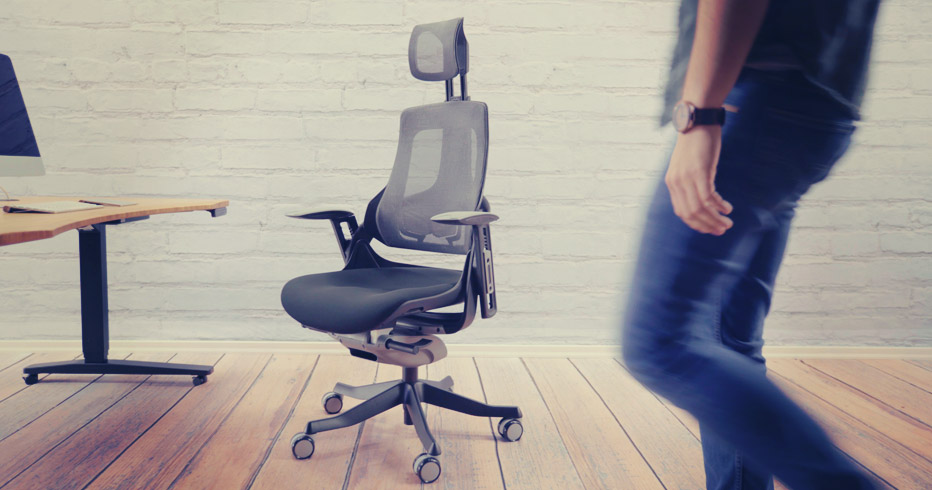 Finding an ergonomic office chair on a budget is a challenge. Frequently we get customers looking for chairs in the $200-$300 range and, while those do exist, they are all too frequently far from top-of-the-line. But thanks to recent updates to our repertoire of office furniture, your search for a fantastic budget chair solution could land you in the Pursuit of Happiness. Also more formally known as the UPLIFT Pursuit Ergonomic Chair.
The UPLIFT Pursuit was designed to give you all of the support you would expect from a quality ergonomic chair. Normally such furniture would run you at least $600 but we here at Human Solution understand that dropping that kind of dime on a chair has a tendency to make some people apprehensive, which is why the UPLIFT Pursuit starts with an incredibly affordable $329.00 price tag.
But what does that super low price tag get you? The answer is a lot. As with most ergonomic seating you get the pneumatic height adjustment which will let you adjust the chair to get that 90 degree angle in your legs. The waterfall seat design further decreases the pressure on your legs, helping them stay wide awake throughout the work day. The seat also has a 360 degree swivel allowing you to easily access all things in your immediate proximity, or do a slow reveal when your arch-nemesis drops in to foil your world domination plans. Best of all, you still get a really good seat tilt with tilt tension control. With the knee tilt feature and tension control, you can actually tilt the chair from a frontal point which lets you keep your feet on the floor as you rock back. The tilt tension also makes it so that you can increase the force needed to recline the chair. This means you can rock back gently with happiness rather than suddenly with great terror.
Some other more basic features include the height adjustable arms and headrest which are actually kind of hard to find in this price range. The arms adjust to help you maintain that magic 90 degree angle in your arms and relieve pressure on your shoulders while the headrest can be adjusted to add a bit of neck support. For your Southern end, the seat is fabric with a minimal contour for extra support. If you find yourself in an environment where heat is a factor, the back is a comfortable mesh that will allow for airflow so that your back can breathe a little. It's great for those summer months or for offices where that one co-worker refuses to stop messing with the thermostat.
If you're not totally convinced by now there is one more thing that we should mention. The assembly process for the UPLIFT Pursuit is super easy. Just pop the wheels into the base then slide the cylinder in. Afterward just attach the main chair to the now assembled base and you're good to go. The chair will arrive in a slightly reclined position but if you push the lever on your left down and lean back a bit, you'll unlock the chair and you'll be able to adjust the back tilt forever more. If you're in the market for a new desk, you can get the UPLIFT Pursuit with the UPLIFT Desk at a great bundle price. If we've left you with any other burning questions or if you're just looking for a quote feel free to contact us at 800-531-3746 where our reps are always happy to assist you. We wish you well in your Pursuit!