Posted by Human Solution on Jul 17th 2015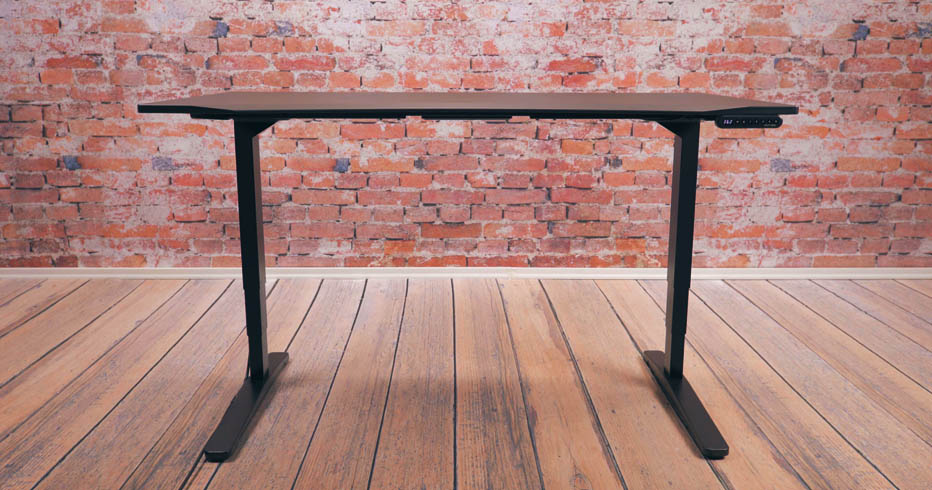 We've recently added a new base style to our UPLIFT Desk family: the C-Frame. Because we still carry our tried and true T-Frame as well, we thought it would be useful to explain the differences between the two, so you'll know which one is right for you.
As you can see in the comparison picture above, the T-Frame centers the legs on the feet. That means that the desk brackets will mount in the center of the underside of your desktop, with equal space in front of and behind the frame. You'll notice also that the steel T-Frame feet are flat. On the C-Frame, the feet are made of recycled aluminum and feature a curved design, with the legs offset to the rear. These elements combine to give you a slightly more stable desk, which can be a consideration when working with large desktops. With the C-Frame, you'll also have more mounting space under the front of the desktop, accomplished through the offset frame.
Most customers are now opting for the new C-Frame. However, the T-Frame is an excellent base too, and you really can't go wrong either way. Both frames have the same height range, lift capacity, warranty, and lead time. If your office has previously been purchasing T-Frames, and you want your new desks to match, go ahead and keep getting the Ts. If you are mounting a large desktop, you may prefer the added stability of the C. Whichever you choose, you're getting the industry standard in quality, value, safety, and performance.
Still not sure which frame is the right one for you? Just give us a call, and we're happy to help!
Join the standing revolution at TheHumanSolution.com.