Five Million Steps and Counting: A LifeSpan Treadmill Desk Customer's Journey
Five Million Steps and Counting: A LifeSpan Treadmill Desk Customer's Journey
We here at Human Solution have been singing the praises of treadmill desks a lot on our blog recently, especially the LifeSpan Treadmill. Well, one LifeSpan customer has taken treadmill desk blogging a few steps further. Five million steps, to be exact.
You can read all about his nearly one-year march to five million steps on a LifeSpan TR1200-DT over at his blog Clinging to Ideas. In that time, blogger Brian Slick has walked over 1,700 miles and burned almost 350,000 calories! This, of course, is easy to calculate with LifeSpan's Bluetooth-ready console and complimentary trial membership in the LifeSpan Fitness Club, which helps you track workout goals, as well as progress and results.
And remember, even though Christmas has passed, New Year's resolutions are just around the bend. Ending a year of many accolades, the LifeSpan treadmill was recently named one of Fox News's "Healthiest Gifts of 2012," and it's not too late to get one for someone to help them start the New Year off healthier and more productive at their home or office work station. Or get one for yourself!
Be sure also to check out the newly-available TR800-DT3 Standing Desk Treadmill, at our best price point yet for a desk treadmill. If you want to learn more about how a desk treadmill can help you improve focus and burn calories at work, call us at 800-531-3746 or hop into live chat and talk to an in-house ergonomic expert, who may very well be walking on a treadmill as they help you. Or, email us at info@humansolution.com and start taking steps toward a healthier and longer life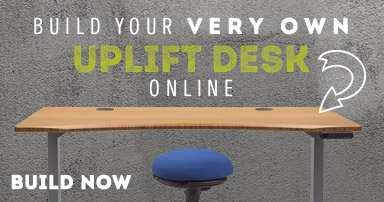 Interested in ergonomics?
Subscribe to our blog mailing list