Posted by Human Solution on Mar 30th 2017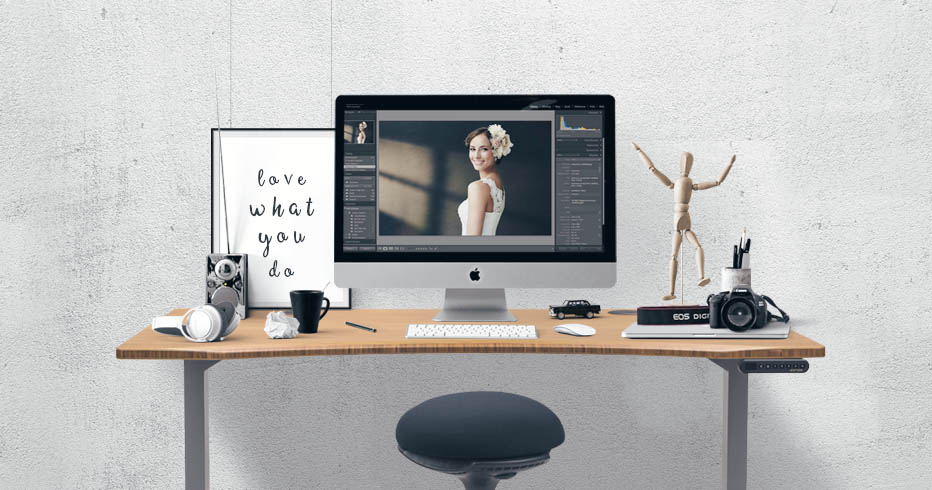 We've been telling you for years that sitting at work all day isn't good for you, so it's exciting to see a major newspaper like the L.A. Times spreading the word. In fact, we seem to be so much in sync with the West Coast's paper of record that they even recommended our favorite and most popular height-adjustable desk: The UPLIFT Height-Adjustable Standing Desk.
In her excellent write-up, Rene Lynch praised the UPLIFT's rapid, reliable motor for giving you the ability to easily move between a seated and standing position. She also seemed impressed with the wide range of desk options available, allowing users to pick the perfect desk for them. If you want a standard size desk with brilliant height adjustability, the UPLIFT is perfect for you.
Are you more interested in a large, luxurious space in which to work?
Maybe the UPLIFT 3-leg standing desk is a better fit. If you care about aesthetics, you can pair an UPLIFT Desk with a gorgeous solid wood top; each one is made to order out of real wood by our expert woodworker here in Austin, TX. On the other hand, if you want to save a little money, you can order just a standing desk base only and find the top that works best for you. Many of our customers take the DIY approach and procure their own desktop.
The LA Times article also pointed out how impressive the price point was for these desks. Starting at $599 for a complete UPLIFT, it kind of blows my mind that the best height-adjustable standing desk on the market also happens to be the most affordable. Tested for tens of thousands of cycles, covered by an industry-best warranty, and built to last for years and years, the UPLIFT really is your best value for a truly height-adjustable sit-to-stand workstation.
The article mentions a full DIY option as well, but your workstation is too precious to sully with a milk crate on top of your desktop. It makes it a lot of work too, adding and removing something on top of your desk and moving all of your equipment from your regular desktop to your makeshift standing desktop. The UPLIFT does all this with just the touch of a button in a few seconds.
And if the article has given you the desire not just to stand, but to exercise while working, the UPLIFT Treadmill Desk pairs the UPLIFT Desk with a LifeSpan treadmill, creating the ultimate walking desk. So there you have it, the UPLIFT is recommended by the L.A. Times. Now I think the ball's in your court, Grey Lady!

Learn more about our standing desks and walking desks at TheHumanSolution.com.